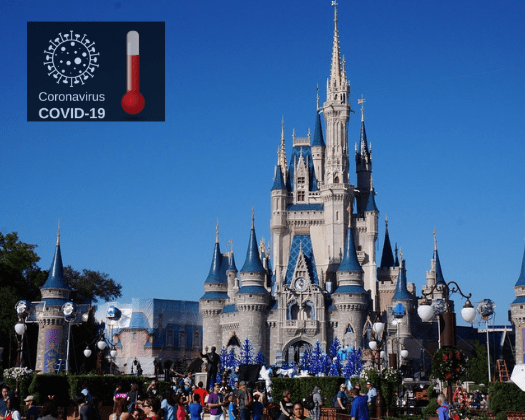 Central Florida theme parks are starting to look at reopening.
Last week, Universal Orlando Resort announced plans to reopen on June 5, pending approval from county and state authorities. Universal Orlando resort is losing an average of $5.5 million per day throughout the COVID-19 pandemic.
Legoland Florida was locally approved for a June 1 restart. Disney World reopened several eateries and retail stores in its Disney Springs shopping center.
Despite the reopening of Disney Springs, Disney has yet to disclose a reopen date for any of its theme parks. In the meantime, Disney World has changed CEOs and has been surveying annual pass membership holders about potential new safety policies.
During the second quarter, Disney's theme park division suffered a $1 billion loss in operating income due to the coronavirus pandemic closing parks and cruise lines. Revenue dropped $628 million for the quarter for Disney's Parks, Experiences and Consumer Products division. As a result, Disney halted $900 million in theme park refurbishments and construction projects as a result of the pandemic. Among Disney's Florida parks, the Magic Kingdom is losing an average of $8.8 million per day, Animal Kingdom is losing an average of $5.8 million per day, Epcot is losing an average of $5.2 million per day and Disney's Hollywood Studios is losing an average of $4.8 million per day.
SeaWorld Orlando has yet to submit its plan, but it has been testing roller coasters with masked riders at partial ride train capacity. After enjoying consecutive quarters of attendance growth and higher revenue, COVID-19 forced SeaWorld Orlando to stop the positive momentum and shut its parks across the United States. Each of the SeaWorld and Busch Gardens parks is losing an average of $133,000 to $166,000 per day.
Latest posts by News Desk
(see all)