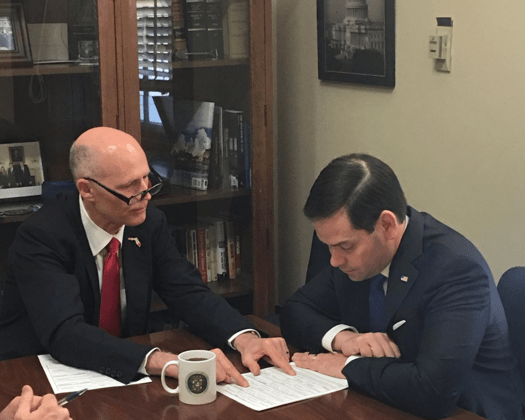 Last week, Florida's two U.S. senators–Republicans Marco Rubio and Rick Scott–joined fellow Republicans U.S. Sens. Marsha Blackburn of Tennessee, John Cornyn of Texas and Tom Cotton of Arkansas in writing to U.S. Transportation Sec. of Elaine Chao and Federal Aviation Administration (FAA) Administrator Stephen Dickson to express concerns regarding the national security threats posed by Chinese drones.
The senators pointed to DOT and FAA's Unmanned Aircraft System (UAS) Integration Pilot Program (IPP) partnership with Da Jiang Innovations (DJI) Inc. The senators called DJI "a Chinese drone company, and use DJI drones for aircraft inspections, delivery of aircraft parts, airport perimeter security, and various airport safety inspections."
DJI reached out to Florida Daily with the following response:
The letter is riddled with false allegations that paint a misleading picture of DJI and our commitment to advancing the drone industry as well as data and cybersecurity, the most egregious being that DJI is a state-owned entity, which it is not. It demonstrates just how misinformed the Senators are about the details of the UAS IPP program and their willingness to perpetuate blatant falsehoods about how DJI's industry-leading drone technology and safety features work.
DJI drones are safe and secure for use in a variety of commercial applications, including our partnership with Memphis/Shelby County Airport Authority who is managing the UAS IPP drone program. As we explained at length to the Senate Commerce Committee earlier this year, DJI gives all its customers and partners control over how their data is collected, stored, and transmitted, so they can continue to rely on our best-in-class technology to safely and responsibly integrate drones into the National Airspace System. Our efforts to meet the Department of Interior's data security requirements have been validated by independent organizations such as Idaho National Laboratories in collaboration with DHS CISA, and NASA.
We have long since addressed the concerns expressed in the 2017 ICE memo, and others, and have proven the claims to be false. Further, we fully support the data and cyber security recommendations outlined by DHS CISA in its industry alert, as we are aligned and agree with the precautions and security protocols recommended by the department, and enable those protections in our products.
We will continue to pursue a constructive fact-based dialogue with policymakers and industry stakeholders to responsibly and safely integrate drone technology.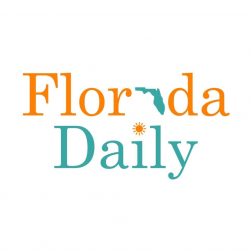 Latest posts by Florida Daily
(see all)