Wrapping up its 25th anniversary, the Florida Department of Juvenile Justice (DJJ) offered a look back at its accomplishments in 2019.
"The Florida Department of Juvenile Justice is recognized as a national leader in evidence-based approaches to juvenile justice," said DJJ Secretary Simone Marstiller on Wednesday. "Our achievements this year are just the beginning and illustrates our continued commitment to enhancing Florida's juvenile justice system. Through the leadership and dedication of Governor Ron DeSantis and First Lady Casey DeSantis, DJJ will continue to serve as an innovative and data-driven model for other juvenile justice systems."
Marstiller pointed to stats showing juvenile arrests dropped 8 percent in Florida in the past fiscal year.
"This marks a five-year decline of 27 percent, resulting in the lowest juvenile arrest level in Florida in 44 years," DJJ noted.
DJJ also showcased the following accomplishments:
Partnership with First Lady DeSantis on Suicide Prevention and Youth Success: This year, DJJ partnered with First Lady DeSantis on several initiatives focused on helping Florida's young people. DJJ took part in First Lady DeSantis' listening tour to discuss new mental health and substance abuse initiatives and has worked with First Lady DeSantis in her capacity as chair of the Florida Children and Youth Cabinet on the importance issue of youth suicide prevention. First Lady DeSantis also honored the 2019 Department of Juvenile Justice Youth Ambassadors at the Florida's Governor Mansion in celebration of Youth Success Day.
Detention Risk Assessment Instrument (DRAI): DJJ revamped its Detention Risk Assessment Instrument, the tool used to determine the need and intensity of detention care at the point of arrest. Florida's Detention Risk Assessment Instrument is now the most statistically advanced risk assessment instrument in the country, and Florida is now the first state to tie a variety of community supervision options directly to the instrument's scoring outcomes.
Community Assessment Tool (CAT) and Residential Assessment for Youth (RAY): DJJ updated its community and residential risk assessment tools to improve the overall accuracy of a youth's risk to reoffend, identify a youth's criminogenic needs, and to assist staff in addressing a youth's risk and protective factors. These new tools represent an advancement in the department's ability to classify and place youth at the most effective and appropriate intervention level based on their specific needs.
Supervised Release Program: Florida law now identifies "nonsecure detention" as supervised release. As part of the implementation, three programs became operational throughout the state: home detention, intensive home detention, and intensive home detention with electronic monitoring. Implementation of supervised release advances DJJ's efforts in upholding public safety and increases the level of supervision for youth awaiting adjudication and disposition by the courts.
Updated Suicide Prevention Curriculum: As a proud member of First Lady Casey DeSantis' Hope for Healing initiative, DJJ recognizes the critical mental health issues Florida's youth face. DJJ updated its suicide prevention curriculum for all DJJ staff and contracted provider staff. The goals of this curriculum are to increase awareness about suicide and better equip staff with the knowledge to understand, respond and support youth in crisis.
It's No Joke Awareness Campaign: DJJ launched a new awareness campaign aimed at addressing school threats made by students. The "It's No Joke" campaign aims to dissuade youth from making school threats and educate both youth and parents of the consequences one can face when making these threats.
Youth Engagement Model Rewrite: The department completed a comprehensive revision of its Protective Action Response (PAR) curriculum, the verbal and physical intervention system used by all probation, detention and residential direct care staff.  This updated curriculum will provide staff with strategies to safely interact with youth that decreases the need for physical intervention by emphasizing the use of trauma-responsive verbal and non-physical intervention techniques.
Restoring Hope Training Conference: DJJ hosted its Restoring Hope Training Summit which brought together a total of 425 attendees, including DJJ staff members, law enforcement partners, providers, and community stakeholders from around the state, to develop strategies to improve juvenile justice reform efforts, strengthen families, and build connections.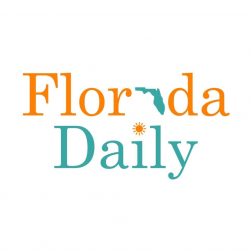 Latest posts by Florida Daily
(see all)