 Back in 1932, after Democrats met in Chicago to nominate the ticket to take on Herbert Hoover, Texas political boss Archie Parr offered a memorable take on it.
"It's a kangaroo ticket," Parr said of the Democratic ticket. "Stronger in the hindquarters than in the front."
Parr was spectacularly wrong on his take on the Franklin D. Roosevelt-John Nance Garner ticket. Whatever "Cactus Jack's" strengths and abilities–and there were many–it's hard to see Garner doing better in the White House than FDR did. Still, it's a memorable quote and one that came to mind while pursuing the polls on Tuesday.
SurveyUSA released a poll showing Vice President Mike Pence doing about as well against the top Democrats as President Donald Trump does. Joe Biden is ahead of Trump by 11 percent in the poll and leads Pence by 12 percent. Elizabeth Warren leads both Trump and Pence by 4 percent each. Pence actually does better against two of the Democrats than Trump does. While Kamala Harris leads Trump by 3 percent, her lead shrinks to 1 percent against Pence. Pete Buttigieg edges Trump by 1 percent in the poll but Pence leads his fellow Hoosier by 3 percent.
There are plenty of vice presidential teams that seem to think their boss can do a better job in the Oval Office than his boss. Just ask George H.W. Bush's team while he was vice president or Al Gore's staff back in the 1990s. But there's a reason Bush is the only man who moved from the vice presidency to the presidency since Martin Van Buren rode Andrew Jackson's coattails to the White House back in 1836. Simply put, the vice presidency often requires loyalty and deference instead of bold leadership. It's not exactly a good launching pad for a presidential bid.
The University of North Florida (UNF) threw some cold water on Pence being a stronger candidate than Trump with its own poll on Tuesday. Trump does considerably better than Pence against Biden and Warren in Florida, according to UNF. Biden led Trump by 5 percent in UNF's poll of Florida voters. When matched against Pence, Biden is up by 11 percent. Warren leads Trump by 3 percent in the poll and is ahead of Pence by 6 percent.
While there are plenty of voters who might be more comfortable with Pence in the White House than Trump, that doesn't mean the vice president is a better candidate for Republicans come 2020, especially in a swing state like Florida. It's almost impossible to see a path for a Republican to win the 2020 presidential election without the Sunshine State–and based on the UNF poll, even as impeachment talk starts to build, Trump is far better positioned to carry Florida than Pence is.
Kevin Derby wrote this analysis. He can be reached at kevin.derby@floridadaily.com.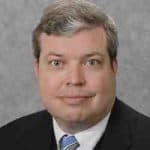 Latest posts by Kevin Derby
(see all)