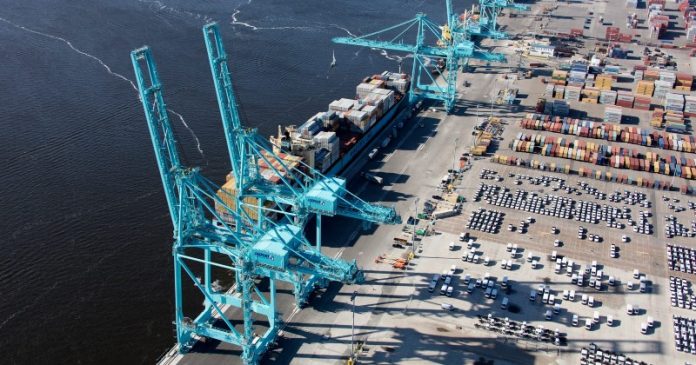 Three ports in the Sunshine State will get around $43 million from the U.S. Department of Transportation (DOT).
The funds are part of $703 million going to 41 projects in 22 states and one territory to help improve ports facilities. The funds come from the Maritime Administration's Port Infrastructure Development Program.
"The funding, made possible by the Bipartisan Infrastructure Law and additional Congressional appropriations, will benefit coastal seaports, Great Lakes ports, and inland river ports, helping improve supply chain reliability through increased port capacity and resilience, more efficient operations, reduced port emissions, and new workforce opportunities. Together, these investments will help get goods to shelves faster and lower costs for American families," the DOT noted. "The Port Infrastructure Development Program (PIDP) supports efforts by ports and industry stakeholders to improve port and related freight infrastructure to meet the nation's freight transportation needs and ensure our port infrastructure can meet anticipated growth in freight volumes. The program provides planning, capital funding, and project management assistance to improve ports' capacity and efficiency. The PIDP provides funding to ports in both urban and rural areas for planning and capital projects. It also includes a statutory set-aside for small ports to continue to improve and expand their capacity to move freight reliably and efficiently, and support local and regional economies."
"So many of the goods we all count on, from appliances to furniture to clothes, move through our nation's ports on their way to us," said U.S. Transportation Sec. Pete Buttigieg. "Using funds from President Biden's Bipartisan Infrastructure Law, this year we're awarding record levels of funding to improve our port infrastructure, strengthen our supply chains, and help cut costs for American families."
"President Biden's commitment to modernizing our infrastructure – from the beginning of his administration – has resulted in an unprecedented investment in all segments of our port infrastructure to enable us to move goods more quickly, strengthen supply chain resiliency, and reduce the climate impacts of port operations themselves," said Maritime Administrator Ann Phillips.
Most of the funds going to Florida-more than $23.5 million–are headed to JAXPORT on the First Coast.
"The project includes five primary components: 1) installation of electrified refrigerated container stacks; 2) procurement of six hybrid-electric rubber-tired gantry cranes; 3) procurement of 16 battery-electric forklifts, ten battery-electric yard tractors, and seven Tier 4 diesel top picks; 4) installation of 15 high-power direct current fast charging stations and make-ready stub-outs; and 5) development of a replaceable and scalable plan for transitioning the port and local maritime industry to zero-emission technologies," DOT offered.
Almost $19.3 million will go to the Port Everglades Berths Improvement and Modernization Project project in Broward County.
"The project will replace approximately 1,650 linear feet of bulkheads in their current alignment at Berths 16, 17, and 18 at Port Everglades. Specifically, the Project will include new steel sheet pile bulkheads with concrete caps, cathodic protection, mooring hardware and fendering systems, dockside utility extensions, berth apron pavement, drainage system improvements, and benthic habitat surveys and mitigation," DOT noted.
The Putnam County Port Development Plan Project in Palatka will get $353,500.
"The project funds a port development plan, which will include infrastructure and facility assessments, site planning, preliminary engineering, a market analysis, a traffic study, preliminary real estate and environmental assessments, and development of a comprehensive capital improvement plan that will identify potential funding sources and project priorities," DOT noted.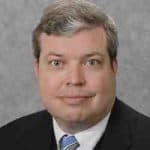 Latest posts by Kevin Derby
(see all)