One of the most active liberal groups in the Sunshine State threw its support behind U.S. Sen. Elizabeth Warren's, D-Mass., presidential bid.
After holding its" Statewide People's Assembly," New Florida Majority endorsed Warren.
"We are proud to announce that the New Florida Majority is endorsing Senator Elizabeth Warren as our presidential candidate for 2020. Senator Warren's meticulous focus on centering the most vulnerable constituencies really resonated with our members. She has shown a commitment to work and plan for a brighter tomorrow," said former state Sen. Dwight Bullard, the political director of New Florida Majority.
"The stakes are too high for millions of Floridians in 2020. We're prepared to support whoever the candidate is to defeat Trump and his agenda of inequality and division, and our members believe Elizabeth Warren is the best candidate for the job. We are ready to mobilize our communities in support of Elizabeth Warren to ensure her plans for big structural change become a reality that improves our lives. In 2018, a candidate who ran for everyone who was ever told they didn't belong saw a historic surge in Democratic voters. In 2020, we're going to continue to build power and turn around the state and the country," said Andrea Mercado, the executive director of New Florida Majority on Sunday.
Warren weighed in on the endorsement on Sunday night.
"I'm grateful to earn the endorsement from the New Florida Majority and look forward to working with them as we continue building our grassroots movement across the country," said Warren. "New Florida Majority has played a critical role reaching and activating voters in marginalized communities all over Florida. Together, we will reclaim our democracy, to end the culture of corruption in Tallahassee and Washington, that has put the interests of corporations and billionaires over working families."
Reach Kevin Derby at kevin.derby@floridadaily.com.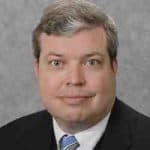 Latest posts by Kevin Derby
(see all)