Enterprise Florida is calling its efforts at the Paris Air Show, the largest air show in the world, a success.
According to Enterprise Florida, the June show resulted in $40 million in total projected sales for the 11 small businesses from the Sunshine State in attendance. That figure includes $2 million in actual sales during the event.
In addition to the Florida small businesses in the pavilion, 14 aviation/aerospace and economic development organizations attended the show. Those statewide partners held nearly 100 meetings with industry leaders during the week.
"The Paris Air Show provides a unique opportunity for small businesses in our state to exhibit their innovative products and services to global leaders from the aviation and aerospace industries," said Jamal Sowell, the president and CEO of Enterprise Florida, on Wednesday. "It also offers a great opportunity for us to meet with industry leaders. Our team met with more than 50 companies during the week to share the state's business story and encourage job growth."
The Florida Pavilion was the largest of any U.S. state in attendance. Companies and exhibitors included industry segments like MRO (maintenance, repair and overhaul), engineering, education, airport/ground equipment, and aircraft component and tool manufacturing.
The air show, held from June 17-21, is the largest aviation exhibition in the world, with more than 2,400 exhibitors from 49 countries and more than 140,000 trade visitors from around the world.
In total, 25 Florida companies and organizations exhibited in the Florida Pavilion:
Aero Engineering Support Group– Kissimmee
Air Quality Aviation, Inc.– Miami Lakes
Associated Aircraft Manufacturing & Sales, Inc.– Fort Lauderdale
Bay EDA– Panama City
Bigorre Aerospace Corporation– Pinellas Park
Bradenton Area EDC– Bradenton
Central Florida Development Council– Lakeland
Delta International Inc.– Miami
EDC of Florida's Space Coast– Rockledge
EDC of Okaloosa County– Fort Walton Beach
Embry-Riddle Aeronautical University– Daytona Beach
Florida Pneumatic Manufacturing Corporation– Jupiter
Florida Power & Light Co.– Juno Beach
FloridaWest– Pensacola
Future Metals– Tamarac
Gulf Power– Pensacola
Loos & Co. Inc.– Naples
Miami-Dade Beacon Council– Miami
Miami International Airport– Miami
Relli Technology, Inc.– Boca Raton
Santa Rosa County EDO– Milton
Skybolt Aerospace Fasteners– Leesburg
Space Florida– Merritt Island
STS Aviation Group– Jensen Beach
Team Volusia EDC– Daytona Beach
Of the 11 Florida exhibitors, nine were awarded a Target Sector Trade Grant. Enterprise Florida helped some of those companies through its International Trade and Development efforts.
"The support provided by the grant from Enterprise Florida has been instrumental in giving us the presence at the Paris Air show," said Hector Sanches, the president of Loos & Co. Inc. in Naples. "Most commonly, Loos & Co. would have 2-3 people join the show as trade visitors, and we would actively seek meetings with existing and new potential customers. Thanks to the grant we received, we took the step to establish a booth, which exponentially increased our exposure to potential customers. We were able to seek out to target customers and invite them to our booth and use the facilities provided by the Florida Pavilion."
"This forum is the world stage," said Debra Bowers, the vice president and general manager of Skybolt Aerospace Fasteners from Leesburg . "It is very expensive for any small company to expend the resources to participate at this level. Enterprise Florida not only helps reduce this cost, the resources in logistics are an enormous benefit. We met customers in Paris that took notice: Skybolt is on a world stage and is a worthy player. Suddenly, discussions rolled into serious agreements. Our immediate challenge is now more growth and how fast can we get there while maintaining our core values."
"This show was the perfect opportunity for our company to showcase our latest products," said Louis Verdu, a sales manager with Bigorre Aerospace Corporation in Pinellas Park. "It was also the perfect occasion to meet our existing customers and find new customers/business opportunists. Without the help of Enterprise Florida, we would not have been able to exhibit at this show. If the new contacts/prospects made during this show end up in a few deals, we would probably need to hire new technician/production employees."
Florida is home to almost 2,300 aerospace and aviation companies employing nearly 100,000 employees.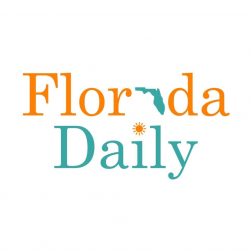 Latest posts by Florida Daily
(see all)