 Even as a potential top challenger took himself out of the running for the GOP, the National Republican Congressional Committee (NRCC) came out swinging at U.S. Rep. Debbie Mucarsel-Powell, D-Fla., who is expected to be a top target next year.
Noting that Mucarsel-Powell accepted a donation from billionaire Tom Steyer, who is running for the Democratic presidential nomination and a leading advocate for impeaching President Donald Trump, the NRCC took aim at the freshman Democrat on Thursday.
"Despite claiming she came to Washington to work on the serious issues facing South Floridians, Debbie Mucarsel-Powell joined the socialist Democrats in their deranged quest to impeach the president and now we know why," insisted Camille Gallo, a spokeswoman for the NRCC. "Right after coming out in support of impeachment, Debbie received a max out contribution of $5,600 from California billionaire and impeachment zealot Tom Steyer. Looks like it pays to ditch your constituents and chase conspiracy theories!"
Mucarsel-Powell though shows no signs of backing down and she tried to rally her supporters against Trump in an email sent out last week.
"I did not have the privilege to be born in this country. I came here when I was 14. As a member of Congress, I represent a district with one of the most diverse and unique immigrant populations. Half of my district was born in another country. We are as American as the generations of families who immigrated here before us, including the president's," she insisted. "So when the president of the United States, the leader of the free world, and the example to which all young Americans aspire to be, launched a racist Twitter tirade against four women of color in Congress, telling them to 'go back' to the country they came from, it left me shocked, angry and offended.
"The immigrants in my district are fighting to make the American Dream better for future generations. It's clear that Trump is not. It's also clear Republicans in Congress and in his administration will not hold him accountable. It's up to us to do that at the polls," Mucarsel-Powell added. "We can't allow this seat to flip to Republican control, not when the moral fabric of our nation is stretched so thinly. Our democracy cannot survive another four years of this. We must act now."
Mucarsel-Powell edged U.S. Rep. Carlos Curbelo, R-Fla., last year. While there had been buzz that he could seek a rematch, Curbelo closed the door to that possibility, telling Politico that he will not run for Congress in 2020.
"Although I am confidence I would prevail, now is not the right time for me and for my family. I look forward to staying here at home and contributing to my community," Curbelo told Politico. However, he added there is a  "strong possibility" that he runs for mayor of Miami Dade next year.
With Curbelo out of the equation, businesswoman Irina Vilarino and engineer Jose Peixoto are running for the Republican nomination.
The district includes all of Monroe County and parts of Miami-Dade. Democrats made up 36 percent of the district last year while 31 percent of voters here were Republicans and 33 percent were outside the major parties. Hillary Clinton did well in 2016, taking 57 percent while Donald Trump got 40 percent in the district.
Reach Kevin Derby at kevin.derby@floridadaily.com.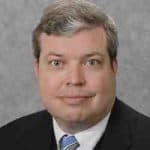 Latest posts by Kevin Derby
(see all)