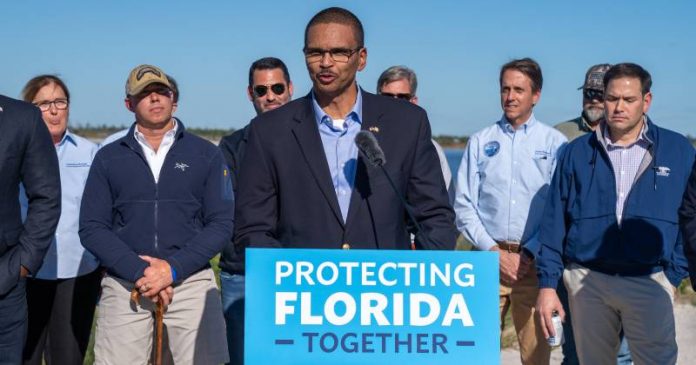 At the end of last week, Gov. Shawn Hamilton announced that Florida Department of Environmental Protection (FDEP) Sec. Shawn Hamilton will stay at his post as the governor starts his second term.
"Shawn Hamilton has done an excellent job," DeSantis posted on Twitter. DeSantis praised Hamilton for "overseeing our historic funding for Everglades restoration and the protection of water resources" and insisted, "I am excited to have him back serving as secretary for my next term!"
Praising the DeSantis administration for its efforts on water quality and efforts to preserve the Everglades, Anna Upton, the CEO of the Everglades Trust, applauded the governor for keeping Hamilton at DEP.
"Since Day 1, Governor DeSantis had been dedicated to Everglades restoration. Gov. DeSantis' reappointment of FDEP Secretary Shawn Hamilton confirms Gov. DeSantis' dedication and commitment to America's Everglades will continue. Gov. DeSantis and Sec. Hamilton have made advancing Everglades projects a top priority. The Everglades Trust looks forward to continuing to work with Gov. DeSantis and Sec. Hamilton to further efforts to restore and protect America's Everglades," said Upton.