Over the holidays, the Stop Opioid Silence (SOS) campaign will urge Floridians to "break the stigma and shame associated with opioid use disorder and begin the road to recovery."
The campaign was created by Facebook and the Partnership for Drug-Free Kids‭ and ‬Center on Addiction‭ and has the support of ‬six members of the state's congressional delegation.
"The organizations have teamed up to launch‭ ‬stopopioidsilence.org and a‭ "‬Get Help‭" ‬messenger bot which connects people all over the country,‭ ‬including Floridians,‭ ‬with information about addiction and treatment,‭ ‬recovery and support resources in their state," the campaign noted.
In 2017, according to the Centers for Disease Control and Prevention (CDC), more than 5,000 Floridians died due to opioid-related reasons.
"Early indications are that the state made progress in reducing opioid-related deaths in‭ ‬2018,‭ ‬but opioid addiction persists across the state.‭ ‬One way to encourage Floridians to seek assistance for opioid addiction,‭ ‬the SOS campaign provides a safe forum for people and their families to speak up about their struggles to help themselves and others," SOS noted.
Six members of the state's congressional delegation will appear on social media ads to help the campaign.
‭"‬In Pinellas County,‭ ‬at least one person dies every‭ ‬37‭ ‬hours from an opioid-related overdose.‭ ‬The statistics are shocking,‭ ‬it's an epidemic.‭ ‬These are our neighbors,‭ ‬our friends,‭ ‬our family,‭ ‬people desperately in need of help who too often suffer in silence and isolation,‭" said U.S. Rep. Charlie Crist, D-Fla., on Monday.
"‬We can't combat our opioid crisis without investing in proven treatments,‭ ‬long-term recovery options,‭ ‬and in collaboration with our first responders and law enforcement.‭ ‬Most importantly,‭ ‬we can't combat this crisis if we don't speak up and stop opioid silence,‭" Crist added.
"‬The stigma associated with opioid addiction prevents far too many families from speaking out and joining the fight against this public health crisis.‭ ‬It is past time we bring awareness to the devastating effects of opioid abuse and give those battling this addiction the resources they need to recover.‭ ‬We have the power to stop this growing epidemic,‭ ‬and it begins by sharing our stories so that we can help save more lives,‭" ‬said U.S. Rep.‭ ‬Stephanie Murphy, D-Fla.
Crist, Murphy and U.S. Reps. Gus Bilirakis, R-Fla., Ted Deutch, D-Fla., Brian Mast, R-Fla., and Dan Webster, R-Fla., appear in videos in Stop Opioid Silence Facebook ads that will be running across Florida.
‭"‬The holiday season can be particularly emotional and lonely for individuals and families struggling with addiction. ‭ ‬By sharing the stories of people impacted by opioids,‭ ‬we not only raise awareness of the magnitude of this crisis but we also help to shatter the silence that surrounds this disease and prevents so many from getting the help that they need for themselves or a loved one,‭" ‬said Marcia Lee Taylor,‭ the e‬xecutive vice president of external and government relations at Center on Addiction‭ and the ‬Partnership for Drug Free Kids.‭ "‬We are proud to be working with Facebook as well as such an esteemed group of bipartisan members of the Florida congressional delegation to reduce stigma and shame and connect Florida residents to resources and support.‭"
Kevin Martin,‭ Facebook's v‬ice president for public policy, weighed in on the campaign on Monday.
‭"‬Facebook is proud to be working on such an important campaign with Representatives Murphy,‭ ‬Webster,‭ ‬Crist,‭ ‬Mast,‭ ‬Deutch, ‬and Bilirakis.‭ ‬By using the Facebook platform to bolster the Stop Opioid Silence campaign,‭ ‬Partnership for Drug Free Kids is able to reach so many more people in Florida and across the country affected by this epidemic,‭" Martin said.
‭Reach Kevin Derby at kevin.derby@floridadaily.com.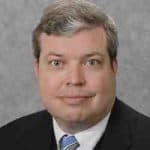 Latest posts by Kevin Derby
(see all)