Last week, Florida A&M University (FAMU) Athletics announced a six-year agreement with Nike, Inc. to continue with the company as the official footwear, apparel and equipment provider for the Rattlers beginning July 1.
"This is great news for Florida A&M University. We are thrilled to be in partnership with Nike and LeBron James. Our student-athletes and the University will be the beneficiaries for years to come," said FAMU President Robinson Larry Robinson.
FAMU athletics began the sponsorship agreement with Nike in 2016 when the Mid-Eastern Athletic Conference (MEAC) agreed to an apparel, accessory and equipment deal.
The Rattlers will enter their new conference – Southwestern Athletic Conference (SWAC) – sporting new gear, outfitted in LeBron James uniforms and apparel. This includes footwear explicitly designed for the University as part of this relationship. In addition to servicing the 14 sports programs, Nike will supply apparel for the Marching 100.
"FAMU is an elite institution with a rich tradition of first, and our student-athletes deserve a student-athlete experience that is second to none," said FAMU Vice President and Director of Athletics, Kortne Gosha. "As we transition into a new athletic conference and the opportunity to engage apparel partners, the 23-year relationship with Nike and their commitment to culture, diversity, inclusion and innovation has never been clearer."
The partnership extends beyond outfitting some of the most iconic teams in collegiate athletics. Nike will also support FAMU athletics' student-athlete development programs, offer internships and coordinate networking opportunities for Florida A&M students.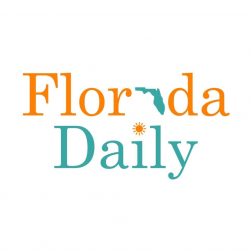 Latest posts by Florida Daily
(see all)