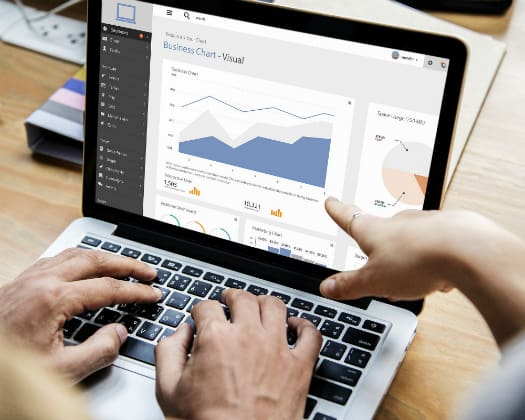 On Wednesday, leaders of the business community released a report showcasing Florida's manufacturing industry and highlighting opportunities and challenges looming ahead.
Joined by state Sen. Debbie Mayfield, R-Melbourne, Florida TaxWatch (FTW), CareerSource Florida, the Associated Industries of Florida (AIF), the Florida Chamber Foundation and the Florida Manufacturing and Logistics Council unveiled "From Grease and Grime to Technology and Talent." The report contains findings released at the Florida MakeMore Manufacturing Summit held by FloridaMakes back in May.
"The report highlights the state's manufacturing industry and its impact on the economy, details industry challenges and strategies proposed to confront them, and presents policy and business recommendations for continued manufacturing growth and prosperity in Florida," FTW noted.
"With more than 20,000 manufacturing companies providing 381,000 high-wage jobs to Floridians across our state, it is clear that manufacturing is not only a driver of Florida's economy, but critically essential to the continued economic growth and success of business throughout our state," said Robert Weissert, the executive vice president of Florida TaxWatch. "Today, Florida TaxWatch is proud to be joined by Florida's business and manufacturing leaders to announce the release of From Grease and Grime to Technology and Talent which presents valuable analysis of the strategic challenges facing Florida's manufacturers, and lays out the constructive strategies proposed by participating industry leaders and experts to overcome them."
The findings stress the important role that manufacturing plays to the national and state economies.
"The importance of manufacturing to the U.S. economy cannot be overstated. In 2018, manufacturing added $2.33 trillion to the nation's gross domestic product (GDP), representing 11.6 percent of U.S. economic output. Every $1 spent in manufacturing adds $1.89 in business growth in other supporting sectors. High labor costs, however, threaten the U.S.'s leadership position, giving low labor cost countries like China a competitive advantage," the report noted.
"After years of reduced output and a diminishing percentage of the labor force, the last few years have seen renewed U.S. manufacturing growth. According to PriceWaterhouseCoopers, the catalysts for this revival include factors such as the strengthening economy, workforce quality, tax policies, the regulatory environment, and transportation and energy costs.
"A recent survey of FloridaMakes clients conducted by the National Institute of Standards & Technology (NIST) identified the most important strategic challenges facing Florida manufacturers. The recruitment and retention of a well-trained workforce, process improvements and lower production costs, opportunities to grow the manufacturing sector, and product innovation and development were the most frequently-identified challenges," the report continued.
Mayfield stressed the important role manufacturing plays on the Space Coast.
"In Brevard and Indian River Counties, and throughout the Space Coast, manufacturers are not only major employers for our families, but also incredible community partners," said Mayfield. "I'd like to thank Florida TaxWatch for this insightful report and thank the organizations who joined us today for taking the lead on this important issue. As Florida continues its record-breaking economic growth, we know that manufacturing is one of the key drivers behind much of our success, and I am proud to support these job creators and innovators."
"Among the top challenges faced by Florida's manufacturers today are employee recruitment and retention, and CareerSource Florida is working closely with our partners addressing these issues. To help close the skills gap and build a talent pipeline that connects Floridians with high-wage manufacturing jobs, we are collaborating with businesses and our education system to introduce students to apprenticeship opportunities and provide Floridians the training needed to stay competitive in an evolving skilled labor market," said Michelle Dennard, the president and CEO of CareerSource Florida. "We thank Florida TaxWatch for this comprehensive report and our partners for their continued focus on this important issue."
"At FloridaMakes, we work every day to strengthen Florida's high-wage manufacturing sector by addressing the unique needs facing firms across our state," said Kevin Carr, the CEO of FloridaMakes. "Today, while Florida's manufacturing sector is continuing to see growth, we also know that significant strategic challenges exist that must be identified and addressed. We hope that through this report, Florida's policymakers and elected leaders will be provided a helpful outline of the needs of our industry and continue their good work to support business and job growth in our great state."
"To create additional quality jobs, Florida must focus on the manufacturing sector. With 4.5 million more people expected to call Florida home by 2030, the Florida Chamber is uniting Florida's business community to grow our state's economy from the 17th largest to the 10th largest on the planet. And Florida's manufacturing industry will help lead the way," said Dr. Jerry Parrish, the chief economist and director of research for the Florida Chamber Foundation.
"As the 'Voice of Florida Business,' the Associated Industries of Florida understands well the massive impact of manufacturing throughout the Sunshine State and is proud to be a member of this group advocating for continued growth for this important sector," said Brewster Bevis, AIF's senior vice president of state and federal affairs. "Today's exciting release of the Florida TaxWatch report, From Grease and Grime to Technology and Talent, shows Florida's clear vision for the future of manufacturing in our state. We hope that policymakers take advantage of this helpful resource and use the expertise within to build a strong road forward for manufacturing in Florida."
"Manufacturing is a huge driver of business and economic success in Florida and now is the time to secure future success for this industry with proper funding for the work of our great partner, FloridaMakes," said former state Rep. Lake Ray who is now the president of the Florida Manufacturing and Logistics Council. "Programs like FloridaMakes generate thousands of high-paying new jobs and are absolutely critical to the state's efforts to diversify the economy and to the continued growth of Florida's manufacturing sector. With federal matching dollars on the line, lawmakers have a great opportunity this session to provide proper funding to FloridaMakes and make a key investment in the future of manufacturing in Florida."
Florida Commerce Sec. Jamal Sowell, the president and CEO of Enterprise Florida, was not at the event but offered his take on manufacturing.
"Florida manufacturers produce a wide variety of goods from aerospace products and communications equipment to medical devices and boats. Enterprise Florida will continue to market the Sunshine State as the premier destination for advanced manufacturing," Sowell said.
The next Florida MakeMore Manufacturing Summit held by FloridaMakes will be held in Orlando at the end of May 2020.
Reach Kevin Derby at kevin.derby@floridadaily.com.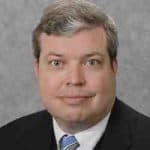 Latest posts by Kevin Derby
(see all)