 Three members of the Florida delegation on Capitol Hill–Republican U.S. Reps. Bill Posey, Greg Steube and Dan Webster–threw their support behind U.S. Rep. Matt Rosendale's, R-Mont., "No Taxpayer Funding for Vaccine Passports Act."
"This bill would prohibit any federal funds from being used to implement, enforce, or assist in the establishment of a COVID–19 vaccine passport system. The legislation would also prohibit any COVID-19 relief bill funding from going to any state or locality that implements, enforces, or assists in the establishment of a COVID–19 vaccine passport system — putting pressure on state and local governments not to adopt these restrictive systems," Rosendale's office noted. "While the Biden administration has spent the last week trying to walk back widespread reports that they plan on creating a vaccine passport system, states and local governments across our country are proceeding with these plans. This bill would make sure that healthcare choices are made by the individual in consultation with their medical provider, not as a result of strong-arming from government bureaucrats. There are also serious privacy concerns with many of the digital systems being proposed."
Rosendale and other supporters of the bill, which include more than two dozen House Republicans as co-sponsors, weighed in on it on Tuesday.
"Proposed vaccine passport systems are a gross violation of the rights of every American to make their own personal healthcare choices. These systems are essentially a mandate which force individuals to either be vaccinated against their wishes, or be denied access to the most basic functions in our society," said Rosendale. "My bill would empower individuals to make their own healthcare choices, and ensure that Americans are not bullied by bureaucrats in Washington, state capitals, or city halls — like we are unfortunately beginning to see across our country."
"Proposals to require so-called COVID-19 vaccine passports to participate in everyday life would be an unbelievable intrusion on individual health privacy and a limitation on personal freedoms," said Webster. "This bill protects the privacy and personal freedoms of American citizens to make healthcare decisions."
"American taxpayer dollars should not go towards vaccine passports that violate our privacy, force us to disclose medical information, and unfairly regulate where we go and what we do," Steube said. "The rest of the country should follow Florida's lead in outlawing this egregious violation of our liberty and allow citizens to make the decisions best suited for themselves and their families."
The bill was sent to the U.S. House Oversight and Reform and the Energy and Commerce Committees on Tuesday. So far, there is no companion measure over in the U.S. Senate.
Reach Kevin Derby at kevin.derby@floridadaily.com.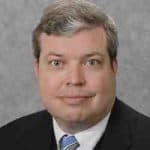 Latest posts by Kevin Derby
(see all)