The two congressmen who lead the Florida delegation in the U.S. House–Democrat U.S. Rep. Alcee Hastings and Republican U.S. Rep. Vern Buchanan–teamed up this week to bring out a bill to crack down on human trafficking.
Hastings brought out the "Human Trafficking and Exploitation Prevention Training Act" this week which would have the Office of Trafficking in Persons, in the U.S. Department of Health and Human Services (HHS), create grants to offer "training for students, teachers and other school personnel on the warning signs of human trafficking." The bill would fund the grants with $75 million over a five year period.
"These grants would be issued by non-profit organizations that have shown expertise in creating and teaching human trafficking and exploitation prevention curricula. The bill also prioritizes funding for non-profits serving geographic areas with the highest prevalence of human trafficking," the congressmen's offices noted.
Besides Buchanan, there are two other cosponsors in the Florida delegation in U.S. Rep. Greg Steube, R-Fla., and U.S. Rep. Debbie Wasserman Schultz, D-Fla.
When they brought out the bill on Wednesday, the congressmen noted that more than half of the victims of human trafficking are children and Florida ranks third among states when it comes to it. They also noted the number of human trafficking cases went up 25 percent last year.
"While awareness about human trafficking and exploitation has increased, prevention efforts are lacking. To protect our children, it is imperative that we educate students, teachers, and school personnel to recognize the dangers of trafficking and exploitation, not just to protect children from traffickers, but also to prevent potential traffickers and abusers from exploiting others in the future," Hastings said.
"Human trafficking is a vile and monstrous crime against women and children," Buchanan said. "Educating students and teachers about the warning signs is critical to addressing the problem. This is especially important in hot spots for human trafficking like Florida. I look forward to working with Congressman Hastings and organizations like the Selah Way Foundation to end this modern day slavery."
The bill has the support of human trafficking prevention groups including the Selah Way Foundation which is based out of Sarasota.
Elizabeth Melendez Fisher Good, the founder of Selah Freedom/Selah Way, praised her congressman's efforts.
"Congressman Buchanan has been a champion for our organization in the state of Florida and now using his platform to implement the much needed  Human Trafficking and Exploitation Prevention Training Act of 2019," she said. "Education is key to recognizing the signs of human trafficking and exploitation. The implementation of curricula for training educators, school personnel and students will surely be a giant leap in helping to eradicate this horrific abuse in America."
The bill was sent to the U.S. House Energy and Commerce Committee on Wednesday. So far, there is no counterpart over in the U.S. Senate.
Reach Kevin Derby at kevin.derby@floridadaily.com.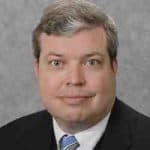 Latest posts by Kevin Derby
(see all)