On Monday, two members of the Florida delegation took part in a congressional hearing on homeless veterans in the Sunshine State.
U.S. Rep. Gus Bilirakis, R-Fla., who served as the vice-chairman of the U.S. House Veterans House Committee when the GOP controlled the chamber, and freshman U.S. Mike Levin, D-Calif., hosted a hearing on  "Combating Veteran Homelessness in the Tampa Bay Area." They were joined by freshman U.S. Rep. Ross Spano, R-Fla., in the hearing to "address the efficacy of local veteran homelessness prevention programs and ways to improve all programs to end veteran homelessness."
Spano weighed in on the event on Monday night.
"We have all heard the quote that freedom isn't free. This is true in the sense that there is a great cost to defend freedom physically and emotionally, and that those bills sometimes extend well beyond a service member's time in the military. Therefore, we must as a nation devote the proper resources to support these men and women when they come home to us," said Spano.
Spano said a good step to help the problem would be passing U.S. Rep. Julia Browney's, D-Calif., "Homeless Veterans' Families Act" which would expand the per diem payment amount for homeless veterans with children to align with what the payment would be for other homeless families. Despite having more than 300 cosponsors, including Spano, there is no companion bill over in the U.S. Senate.
Still, Spano sounded an optimistic note about the bill on Monday night.
"I believe I speak for the entire Congress, I know that I speak for the committee, when I say that we now stand ready to do whatever it takes to support those that have sacrificed everything for this country," Spano said.
Speakers at the event include Michael Raposa, the CEO of St. Vincent DePaul; Danny Burgess, the executive director of the Florida Department of Veterans Affairs; Joe Battle, the director of James A. Haley VA Hospital; David Lambert, the chairman of the Pasco County Housing Authority; Brian Anderson of Veterans Alternative; and Mary White, a veteran who was homeless at one point in her life.
Reach Kevin Derby at kevin.derby@floridadaily.com.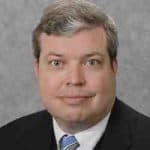 Latest posts by Kevin Derby
(see all)