On Capitol Hill, the Florida delegation is pushing a bill to help the victims of human trafficking.
This week, U.S. Rep. Alcee Hastings, D-Fla., and U.S. Rep. Ross Spano, R-Fla., teamed up on the "HOPE for Victims of Human Trafficking Act" which "institutes several provisions to protect human trafficking victims in the judicial process."
The proposal has strong support from the Sunshine State as U.S. Rep. Ted Deutch, D-Fla., U.S. Rep. Mario Díaz-Balart, R-Fla., and U.S. Rep. Michael Waltz, R-Fla., are all behind it.
"Too often, victims of human trafficking are convicted of crimes directly related to being forced into this modern-day slavery. It is hard enough for them to heal from their trauma and rebuild their lives, but to unnecessarily burden them with legal issues and expenses can be overwhelming. This bill would provide hope to those who need it most by helping ensure crimes related to being a victim of trafficking don't follow them throughout their lives. It is the compassionate approach and the right approach," said Spano on Thursday.
"My home state of Florida has one of the highest reported cases of human trafficking in the country. To put an end to human trafficking in Florida and across our nation, it is vital that we not only support prevention efforts, but also understand and address the unique challenges that survivors face in the legal system as they try to recover from the trauma of this form of modern-day slavery. I look forward to working with Congressman Spano to pass this important legislation to ensure that survivors of human trafficking are not being set-up for failure as they work so bravely to rebuild their lives," said Hastings.
Spano's office offered some of the details of the proposal.
"The bill makes it easier for victims of human trafficking to qualify for the affirmative defense of coercion for certain offenses committed while they were being trafficked. It does so by creating a rebuttable presumption that victims are presumed to have committed such offenses under coercion unless the prosecution proves otherwise," Spano's office noted. "The bill also includes a process for sealing the records of those who assert an affirmative defense under this bill, along with a provision stating that failure to assert this defense cannot disqualify them from federal programs that aid trafficking victims."
The bill has the support of Shared Hope International, Rights4Girls, the National Center on Sexual Exploitation, the National Center for Missing and Exploited Children, Selah Freedom, Selah Way Foundation and the American Association of Child and Adolescent Psychiatry.
Reach Kevin Derby at kevin.derby@floridadaily.com.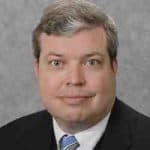 Latest posts by Kevin Derby
(see all)