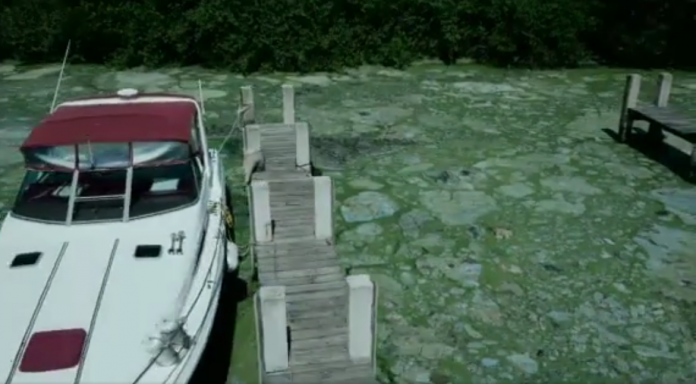 This week, U.S. Rep. Byron Donalds, R-Fla., brought back a proposal "which allows for the inclusion of 'algal blooms' to the applicability of Major Disaster Declarations to preserve vital marine ecosystems."
Donalds reintroduced the "Combat Harmful Algal Blooms Act" with the support of most of the Florida delegation on Capitol Hill.
"Water is Florida's most important natural resource and serves as the heart & soul of Southwest Florida," said Donalds. "I'm committed to advancing bipartisan policies that promote the preservation of our waterways against potential long-term damage resulting from harmful algal blooms. This bill gives state and local leaders the opportunity to request federal funding to protect their waterways for future generations to come. I'm thankful for my colleagues' support in this effort to protect our nation's marine ecosystems."
U.S. Reps. Gus Bilirakis, R-Fla., Kathy Castor, D-Fla., Sheila Cherfilus-McCormick, D-Fla., Mario Diaz-Balart, R-Fla., Lois Frankel, D-Fla., Scott Franklin, R-Fla., Maxwell Frost, D-Fla., Anna Paulina Luna, R-Fla., Brian Mast, R-Fla., Jared Moskowitz, D-Fla., Bill Posey, R-Fla., Maria Elvira Salazar, R-Fla, Mike Waltz, R-Fla., and Debbie Wasserman Schultz, D-Fla., are co-sponsoring the proposal.
"Protecting our pristine natural resources is not a partisan issue. Unfortunately, communities throughout the state of Florida have seen the devastation that harmful algae blooms and red tide can have on our eco-system and tourism-related industries," said Bilirakis. "Florida's combined recreational and commercial fisheries alone generate an estimated $27.2 billion and support nearly 300,000 jobs. When these disasters occur, Florida needs to be able to access the same emergency resources that are provided to help Americans recover from other natural disasters. Additionally, I'll continue to support efforts to determine how best to prevent, treat and mitigate these conditions should they occur in the future."
"Water is not only a vital resource but a way of life in Florida," said Cherfilus-McCormick. "Floridians have seen the detrimental impacts that harmful algal blooms have on our communities. I am proud to work in a bipartisan effort to make sure Florida's waters are protected for generations to come."
"Florida's waterways are critical to our state's tourism industry and ecosystems. In recent years, algal blooms have had devastating effects on our environment, wildlife and economy so it makes sense to ensure they are eligible for disaster relief funding," said Franklin. "I'm pleased to join Rep. Donalds and my Florida colleagues in supporting this bill so we can keep our state's water clean and beautiful for generations to come."
"Our unique and beautiful ecosystem in Florida is one of America's treasures. Not only is it the center of a robust tourism industry, it is home to thriving fisheries and precious minerals," said Luna. "Algal blooms and events like red tide are a disastrous threat to this vibrant resource, which is why it's extremely important we do what we can to protect it and conserve our waterways: for our livelihoods, local economy and flourishing habitat!"
"Time after time, Treasure Coast communities have seen the utter disaster toxic algal blooms cause for our environment, economy, and public health." said Mast. "Much of it could be prevented if it weren't for the federal government's mismanagement of waterways in Florida. By forcing the federal government to pay for some of the damage caused, this bill will force our government to think twice before they discharge toxic water into our communities."
"Just as we respond to a tornado and hurricane, we must respond the same way to Algal Bloom," said Moskowitz. "We all have seen firsthand the damage that algal bloom and red tide can have on our local economy and local communities. By empowering FEMA to respond to the environmental impact caused by algal blooms, we will help local economies and ensure our waterways are protected for future generations to come."
"Florida's waterways are integral to our economic growth and prosperity," said Waltz. "As Floridians, we have seen firsthand the devastating effects that algal blooms and red tides have had on our coastal communities. Moving forward, we must work together at every level of government, including federal, to better protect Florida's beautiful waterways and our way of life."
The bill was sent to the U.S. House Transportation and Infrastructure and the Energy and Commerce Committees. So far, there is no companion measure over in the U.S. Senate.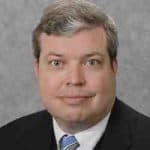 Latest posts by Kevin Derby
(see all)