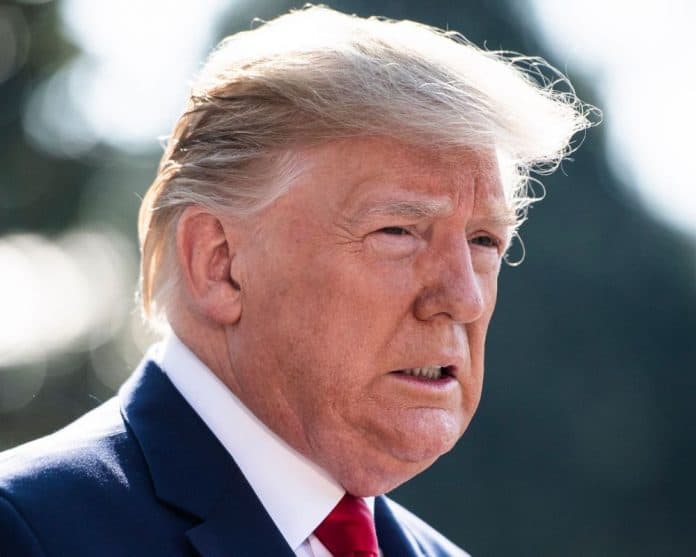 The Florida delegation split on party lines as outgoing President Donald Trump became the first president in American history to be impeached twice.
On a 232-197 vote, the U.S. House voted to impeach Trump as 10 Republicans joined every Democrat on Wednesday. Four members of the House–all Republicans–did not vote. U.S. Rep. Dan Webster, R-Fla., missed the vote due to "family medical obligations" but stressed his objections to impeachment on Tuesday.
The article of impeachment concerned Trump's role last week as a mob of his supporters attacked the Capitol, leading to five deaths including a Capitol police officer. After losing to former Vice President Joe Biden in November's elections, Trump will be out of the White House on January 20.
Democrats in the Florida delegation weighed in on why they voted to impeach Trump. Every Democrat from the Sunshine State voted to impeach Trump.
"Today's impeachment is not about dividing this country. It's about uniting all patriotic Americans against the unconstitutional actions of an out-of-control president—a president who incited insurrection against our great nation," said U.S. Rep. Stephanie Murphy, D-Fla. "I'm proud both Democrats and Republicans voted to hold the president accountable for his actions. We voted to fulfill our constitutional, moral, and patriotic obligation to safeguard our democracy."
"History will forever mark the day a sitting United States president incited an armed mob to attack the U.S. Congress ceremonially certifying the will of the American people in a free and fair presidential election," said U.S. Rep. Charlie Crist, D-Fla.
"The first time the House voted to impeach President Trump, I said that I took no joy in impeaching a president who acted above the law. Today is also joyless. But it's with a profound sense of urgency to protect and defend the American people and our democracy that we must act," Crist added. "President Trump, through action and deed, has proven to be unfit, unable, and unwilling to faithfully discharge his oath of office to protect and defend the Constitution of the United States. He is a clear and present threat to our nation and must be impeached and convicted by the Senate."
On the other side of the aisle, as every Republican from Florida besides Webster voted against impeachment, U.S. Rep. Bill Posey, R-Fla., called for unity and criticized the Democrats for impeaching Trump in the final days of his presidency. The U.S. Senate is not expected to convene again until Biden is in the White House.
"Impeaching the president only serves to further divide this nation by fanning the flames of partisanship. Congress could have taken the high road, but instead it has chosen to take the low one. President Trump's administration began with one-in-three congressional Democrats boycotting his inauguration, the founding of the 'resist' movement, the now debunked Russian collusion narrative and undermining the administration at every turn. Now in the last hours of this administration, Speaker Pelosi has chosen to bring an expedited impeachment resolution the House floor that has no chance of going anywhere in the U.S. Senate all the while calling for bipartisanship," Posey said.
"We have all condemned the violence that happened during last week's demonstrations at the U.S. Capitol. There is no place for it, and I am demanding full accountability for the those who engaged in such actions. Rather than seeking healing, this impeachment effort reeks of revenge that may satisfy a political appetite but will only serve to make healing more difficult in the days and weeks ahead as a new president, Joe Biden, is inaugurated," Posey added.
"January 6, 2021, will forever be remembered as a dark day in our nation's history," said U.S. Rep. Mario Diaz-Balart, R-Fla. "The violent mob that stormed the Capitol that day attacked our safety, our freedom, and our democracy. From the moment the attack occurred, I have emphatically condemned the violence. All those who took part in the barbaric acts must be prosecuted to the full extent of the law. During this time of tension and division -when we should be focused on healing- Speaker Pelosi continues to push acts that further divide our nation. Impeaching the president exactly one week before his term is complete is unnecessarily divisive and unwise.
"President-elect Biden will be sworn in as president on January 20, 2021. I am committed to working with my colleagues and the incoming administration to reduce divisions in our nation and work on issues of importance to the American people," Diaz-Balart added.
Reach Kevin Derby at kevin.derby@floridadaily.com.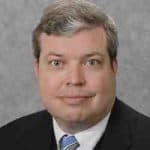 Latest posts by Kevin Derby
(see all)