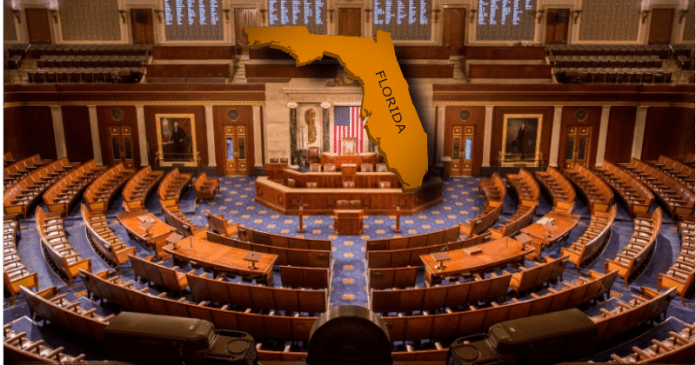 At the end of last week, the U.S. House passed an agreement backed by Democrats and some Republicans on gun safety measures.
The proposal, which was hammered out by U.S. Sens. Chris Murphy, D-Conn., and John Cornyn, R-Texas, authorizes $750 million over five years to the states for red flag laws over five years, including funds for mental health efforts. The bill also sends $12 billion to other mental health funds and $300 million for school security. The legislation would also end the "boyfriend loophole" so that domestic abusers who do not live with the partners they abuse would not be able to buy a gun. The bill also expands background checks to include looking at juvenile records for 18-21 year-old gun buyers.
After the U.S. Senate passed the measure on a 65-33 vote earlier in the week, the House followed suit on a 234-193 vote. Fourteen Republicans, including U.S. Rep. Maria Elvira Salazar of Florida, voted with the Democratic majority. Outside of Salazar, party lines held in the Florida delegation.
President Joe Biden signed the bill into law on Saturday.
Democrats from the Sunshine State presented the new law as a step forward for public safety.
"No parent should fear for their child's life when they go to school, the grocery store, their church, a movie theater, or anywhere else they are supposed to be safe," said U.S. Rep. Lous Frankel, D-Fla. "The Bipartisan Safer Communities Act is a step forward that will help protect our children and save lives."
"For too long, our country's gun violence epidemic has ravaged communities everywhere, and I am tired of burying young black boys," said U.S. Rep. Frederica Wilson, D-Fla. "Finally, Congress has listened to the cries of the victims of gun violence and rebuked the gun lobby. I am proud to vote for the Bipartisan Safer Communities Act and deliver real solutions in our fight to prevent gun violence and address its root causes.
"This legislation is a long-awaited mark of progress, but our work is not done. I have long advocated for increased funding for mental health provisions and additional care for our schoolchildren by building pathways away from violence, but until we ban assault weapons, we are nowhere near the finish line. I will not stop fighting until weapons of war are removed from our streets. Today is a small but necessary step in the right direction to honor the countless victims, families, and survivors who continue feeling the pain of gun violence," Wilson added.
Republicans in the Florida delegation insisted the proposal undermines the Second Amendment.
"Democrats see the United States Constitution as an inconvenience and will stop at nothing to legislate away the fundamental rights established in the Bill of Rights in their ruthless grab for control over the American people. The Safer Communities Act of 2022 is a knee-jerk reaction bill that tramples the Second Amendment and the Fourth and Fifth Amendments in attempting to 'do something.' Contrary to the narratives in the media, Republicans have children too and the safety of our most vulnerable is of utmost importance—but we cannot erode our constitutionally assured freedoms in the name of making us safer," said U.S. Rep. Byron Donalds, R-Fla.
"While I support some elements of this legislation––such as the expansion of mental health services, penalties for illegal trafficking of firearms, and school hardening––I am vehemently opposed to key sections of this legislation. My no vote today reflects my direct opposition to provisions in the bill that add duplicative and hindering background checks and the blatant assault on Americans' Fourth and Fifth Amendment rights through the support of unconstitutional Red Flag Laws. In the wake of tragedy, the easy decision is to buckle under the political headwinds of bully pulpits and political positioning—but the day we fold our constitutional rights in the face of adversity is the day our republic dies," he added.
"I am voting against S.2938, the Senate's gun control bill. While the bill contains good provisions recognizing the underlying mental health issues behind most of these violent attacks, I am concerned that it does more to chip away at law-abiding citizens' Second Amendment rights than prevent violent crimes. It authorizes spending to incentivize state actions without sufficient guardrails to ensure Americans' due process rights are protected. I have, and will, continue to work to identify and tackle the root causes of violent crimes, while making sure that such solutions do not infringe upon those lawfully exercising their constitutional rights," said U.S. Rep. Dan Webster, R-Fla.
"In recent years, Florida has improved communication among law enforcement agencies and provided key investments in mental health and school safety. As a result of these actions and federal laws that already exist to harden schools, support mental health care, and require extensive background checks, Florida's schools, students, and communities have been made safer without eroding the Second Amendment or due process protections," he continued.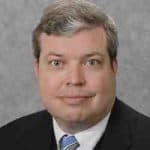 Latest posts by Kevin Derby
(see all)