The Florida delegation divided on party lines over the U.S. Senate voting to acquit President Donald Trump on two impeachment charges on Wednesday.
Both of Florida's U.S. senators–Republican U.S. Sens. Marco Rubio and Rick Scott–voted to acquit Trump on both charges in what were near party-line votes with only U.S. Sen. Mitt Romney, R-Utah, breaking ranks voting to remove the president on the charge of abusing power.
Rubio and Scott showed no signs of regretting their votes.
"The reaction to the final vote in the Senate Impeachment Trial is a good reminder that when editorial boards, opinion writers and cable news commentators talk about putting 'principle over politics' and 'country over party' what they really mean is agreeing with them," Rubio insisted after the vote.
"Finally," Scott said after the vote. "I'm glad that charade is over. Let's get back to work."
Over in the U.S. House, members of the Florida delegation divided on party lines over the acquittal vote.
"Today's acquittal vote has been a long time coming and I am glad to see this chapter closed. Since the president was elected, Congress has been preoccupied with impeachment, all at the cost of important legislation to improve our country rather than divide it. It's time we come together, get back to work and solve the problems America elected us to fix," said U.S. Rep. Michael Waltz, R-Fla.
"The time has come to turn the page on this sham impeachment process and for congressional Democrats to start working on behalf of the American people," said U.S. Rep. Ross Spano, R-Fla. "There is so much to be done nationwide— from infrastructure to healthcare, to ensuring we continue our robust economic growth; 2020 has the potential to be our best year yet! After three years and millions of taxpayers' dollars wasted, I am glad to see our president vindicated and the American people prospering."
"This is a sad day for America," insisted U.S. Rep. Debbie Wasserman Schultz, D-Fla. "This president is guilty of abusing his power by withholding vital federal funding while pressuring a foreign ally to investigate his political rivals to try to tilt the 2020 Election in his favor. Once caught, he also obstructed Congress to hide it. House managers convincingly proved their case, despite a sham trial concocted by Senate Leader McConnell and complicit Republicans who, appallingly, refused to even allow witnesses. Today, Senate Republicans once again picked their party and cult of personality over protecting our elections, upholding their oaths of office and the rule of law. For now, the threat grows: Trump will be more emboldened to operate outside the law, just as any monarch would.
"Longer term, the Republican Senate voted today for an imperial presidency that empowers future commanders in chief of any party, to abuse their office for political or financial gain, regardless of the impact on our democracy. Our nation serves as a global beacon for hope, and a model for due process and the rule of law. America lost some of that moral authority today. History students will read of this day with disbelief and confusion. At this point, we must rely on the American people to do in November what the Senate could not, while continuing to hold Trump accountable," she added.
"Yesterday, we heard a Trump State of the Union speech full of falsehoods. Today, Senate Republicans – with one exception – followed the president's lead, putting partisan politics over the truth. This is a dark day for our nation," said U.S. Rep. Lois Frankel, D-Fla.
Reach Kevin Derby at kevin.derby@floridadaily.com.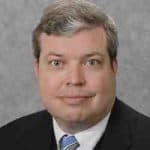 Latest posts by Kevin Derby
(see all)