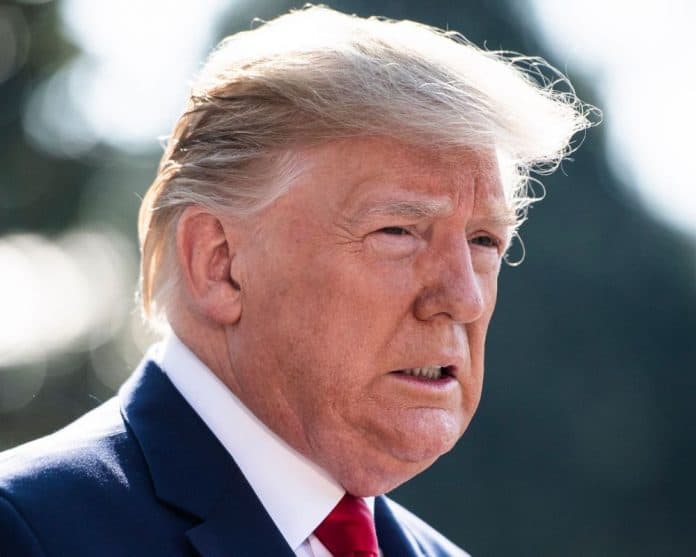 While tensions with Iran seem to be simmering down, members of the Florida delegation on Capitol Hill divided on party lines this week over how President Donald Trump handled matters with that nation in recent days.
After meeting with Trump, U.S. Sen. Marco Rubio, R-Fla., who sits on the U.S. Senate Foreign Relations Committee, applauded the president's leadership.
"The goal of U.S. policy is an Iran that is prosperous and lives in harmony with its neighbors and the world," Rubio insisted. "But this will require its clerical leaders to abandon their nuclear weapons ambition; and end their support of violence and terrorism.
"We will advance this strategy via economic sanctions, not military action," Rubio added. "And we are ready to engage in serious diplomacy. But we will take decisive military action to disrupt,deter or repel attacks against Americans. And we will never allow Iran to acquire nuclear weapons."
U.S. Sen. Rick Scott, R-Fla., also backed Trump and praised the president for a "strong, measured statement" when he addressed the nation on Iran on Wednesday.
"We all want peace – our economic and military strength is the greatest deterrent to war," Scott noted. "Iran has an opportunity to become a productive member of the world community. It's an opportunity they shouldn't squander."
Scott also pushed back at efforts from congressional Democrats to limit Trump's war powers.
"You want to limit the president's war powers when Iran is sitting there attacking our military men and women? The president needs all of the authority he needs to defend American interests," Scott told the media.
On the other side of Capitol Hill, Democrats from the Sunshine State were far more critical of Trump.
"I'm thankful no one was injured in last night's missile strikes," said U.S. Rep. Charlie Crist, D-Fla. It appears tensions have de-escalated today for the time being, and that's a good thing. The risk of a miscalculation leading to all-out war is high. And while our military superiority is unmatched, stumbling into another conflict in the Middle East is not in America's best interest"
"I have no sympathy for the death of Iran's top general, who has for decades plotted death and destruction on behalf of the Ayatollah. But the lessons from Iraq, the consequences of pre-emptive military strikes and the domino effects that can quickly spiral out of our control, make clear that what can appear like a victory in the short run, can have major negative consequences in the long run," Crist added. "I am concerned that the president and his team are playing too fast, too loose, in a volatile part of the world, without fully considering the implications of their decisions. That kind of recklessness makes Americans less safe."
U.S. Rep. Debbie Mucarsel-Powell, D-Fla., threw her support behind the "Authorization for Use of Military Force (AUMF) Clarification Act" which Democrats in the House are proposing.
"I am very concerned about the situation with Iran, and the possibility that President Trump could start an unauthorized war in the Middle East," said Mucarsel-Powell. "The president's de-escalation of the situation is welcomed news to the overwhelming majority of Americans who do not want to go to war with Iran, but his lack of transparency and strategy remains extremely troubling. Congress must make it clear that the president does not have congressional authorization to initiate a war with Iran. President Trump must follow the Constitution, come to Congress and make his case to the American people before entering into a war."
U.S. Rep. Matt Gaetz, R-Fla., a close ally of the president, said he was glad to see things simmer down with Iran.
"President Trump's decision to advance peace through mindful restraint with Iran represents his full commitment to an American First foreign policy. Our strength will not be weakened by Iran's provocations. I am thankful that President Trump will keep us out of another forever war," Gaetz said.
U.S. Rep. Ross Spano, R-Fla., also praised the president for avoiding war with Iran.
"President Trump's remarks following last night's attack from Iran hit the nail on the head – if you harm an American, you will be held accountable. Thank God, no lives were lost last night. However, that might not be the case next time. I commend the president for urging de-escalation instead of war. That said, America will not tolerate terrorism and the targeting of U.S. citizens. I believe it is imperative that we remain vigilant and united moving forward, and I pray we can achieve a peaceful resolution," Spano said.
U.S. Rep. Ted Deutch, D-Fla., chairs the U.S. House Middle East and North Africa Subcommittee and was one of the leading Democrats who opposed then President Barack Obama's nuclear deal with Iran. Deutch had some questions about Trump's plans for Iran.
"The American people deserve to understand the president's strategy toward Iran," Deutch insisted. "How will he keep US troops and personnel safe? What's the plan to de-escalate tensions, curb Iranian aggression and contain their nuclear ambitions?
"Trump must explain his strategy to the American people," Deutch added.
The House voted on a near party lines to vote to pass a non-binding resolution to limit Trump's war powers. Gaetz and U.S. Rep. Francis Rooney, R-Fla.,  were two of only three Republicans to vote for it.
"I represent more troops than any other member of this body. I buried one of them earlier today at Arlington," Gaetz noted on Thursday. "If our servicemembers have the courage to fight and die in these wars, Congress ought to have the courage to vote for or against them. I'm voting for this resolution."
Eight Democrats voted against the proposal including U.S. Rep. Stephanie Murphy, D-Fla.
"There is no question Qassem Soleimani met his just end. While Americans may have different views on the timing and wisdom of the strike on Soleimani, the United States now faces new and evolving threats from Iran and its proxies—and tens of thousands of American servicemembers and other personnel remain in harm's way. We must be prepared to act swiftly, proportionally, and effectively to keep America and our allies safe," Murphy said on Thursday.
"The War Powers Act of 1973 already restricts the president's ability to engage our nation in military conflict without authorization from Congress. Based on my experience as a national security specialist in the Pentagon and on classified briefings, I voted against the War Powers Resolution today because I am not prepared to unduly limit our nation's ability to respond to different contingencies that may arise," she added.
"At the same time, I believe Congress must conduct rigorous oversight to ensure the administration has a pragmatic and principled strategy for the broader Middle East—one that safeguards America and our allies from the Iranian government's darkest impulses, but also seeks to avoid unnecessary escalation between our two countries that could lead to war," Murphy concluded. "Preserving peace, stability, and the security of all Americans must be our top priority."
Reach Kevin Derby at kevin.derby@floridadaily.com.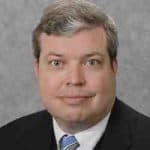 Latest posts by Kevin Derby
(see all)