Members of the Florida congressional delegation will be focusing on water quality in the coming days.
On Friday, the two chairs of the Florida delegation–Democrat U.S. Rep. Alcee Hastings and Republican U.S. Rep. Vern Buchanan–announced they would hold a meeting on "some of the most pressing water quality issues affecting the Sunshine State" which will include "red tide, harmful algal blooms, offshore drilling and other water quality issues."
Buchanan weighed in on Friday morning as to why the meeting was being held.
"Florida's pristine beaches and rivers are what attract countless visitors to our state each year," Buchanan said. "It is critical that our bipartisan delegation works together to ensure Florida's oceans, waterways, beaches are clean and healthy.
"I look forward to hearing from our distinguished panelists on how we can further address the state's water issues at the federal level," Buchanan continued. "When it comes to protecting Florida's natural landscape and beauty, our delegation has a rich history of banding together to tackle these important issues."
"Coastal water quality issues are of significant importance to all Floridians," said Hastings. "Last year, Florida faced an environmental disaster with serious economic consequences, when toxic algae coated both coasts. The devastation closed beaches, made Floridians sick, and harmed all aspects of our fishing, tourism, and recreational industry. It is critical that we reach across the partisan divide to truly solve this pressing problem."
The delegation will be hearing from Adam Gelber, the director of Office of Everglades Restoration Initiatives in the U.S. Department of the Interior; Col. Andrew Kelly, the commander of the Jacksonville District of the U.S. Army Corps of Engineers; Florida Department of Environmental Protection Sec. Noah Valenstein; Michael Crosby, the president and CEO of Mote Marine Laboratory and Aquarium; and Garrett Wallace, the Florida government relations manager of the Nature Conservancy.
Buchanan and Hastings aren't the only members of the Florida delegation focused on water quality issues. This week, freshman U.S. Rep. Greg Steube, R-Fla., met with local leaders and experts to talk about water quality.
"Sound environmental policy is critical to the preservation and advancement of Florida's economy and the way of life we enjoy as Floridians," Steube said on Wednesday. "Going back to my time in the state Legislature, I have been dedicated to addressing Florida's water quality issues by supporting infrastructure projects that address polluted runoff, as well as other environmental policy initiatives that protect our water and lands. Now, in Congress, I am doing everything I can to address these problems—red tide, Lake Okeechobee water levels, septic to sewer transitions in rural communities, etc.—and I'm committed to working with state, local, and federal officials to mitigate the troubling water issues our state has encountered."
Steube met with Jennifer Hecker from the Charlotte Harbor National Estuary; Bonnie Pringle who sits on the board of the Florida Rural Water Association and is the manager of the Gasparilla Island Water Association; Charlotte County Commissioner Joe Tiseo; Deputy Director of the Peace River Water Authority Mike Coates; and Cara Martin and Randy Smith of Southwest Florida Water Management District.
"As we look to find ways to improve Florida's water quality, it is important that we hear from the local experts. I'm thankful that the attendees took the time to engage in today's productive conversation," Steube said after the meeting. "Our water quality issues cannot, and should not, be solved by one person or entity and it is important that we work together to find solutions. My staff and I will not stop facilitating these vital conversations until Florida's water quality is permanently restored."
Kevin Derby can be reached at Kevin.Derby@floridadaily.com.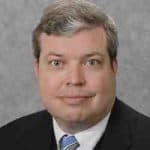 Latest posts by Kevin Derby
(see all)