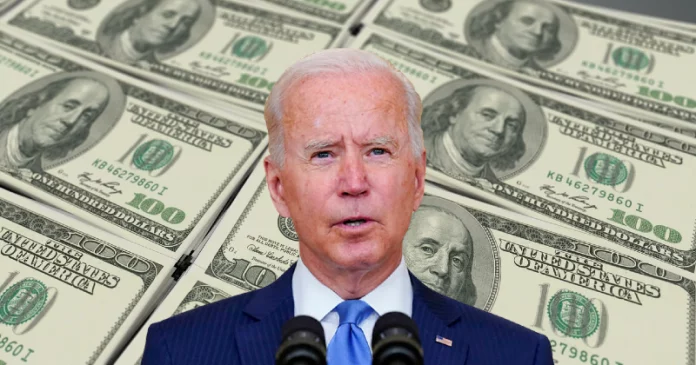 Members of the Florida delegation reacted this week after President Joe Biden unveiled a proposed $5.8 trillion budget.
Biden's proposed budget would increase the corporate tax rate from 21 percent to 28 percent while ensuring Americans earning more than $100 million face at least a 20 percent minimum tax rate. The proposal would also add $31 billion to the defense budget, increasing it to $813 billion and adding $32 billion to the U.S. Justice Department to help reduce crime.
The president insisted his proposal would reduce the defect by more than $1 trillion over a decade.
"Budgets are statements of values, and the budget I am releasing today sends a clear message that we value fiscal responsibility, safety and security at home and around the world, and the investments needed to continue our equitable growth and build a better America," Biden said. "My administration is on track to reduce the federal deficit by more than $1.3 trillion this year, cutting in half the deficit from the last year of the previous administration and delivering the largest one-year reduction in the deficit in U.S. history. That's the direct result of my administration's strategy to get the pandemic under control and grow the economy from the bottom up and the middle out. We spent less money than the last administration and got better results: strong economic growth, which has increased revenues and allowed us to responsibly scale back emergency spending. My budget will continue that progress, further reducing the deficit by continuing to support the economic growth that has increased revenues and ensuring that billionaires and large corporations pay their fair share.
"At the same time, my budget will make investments in securing our nation and building a better America. We will secure our communities by putting more police on the street to engage in accountable community policing, hiring the agents needed to help fight gun crime, and investing in crime prevention and community violence intervention," Biden continued. "I'm calling for one of the largest investments in our national security in history, with the funds needed to ensure that our military remains the best-prepared, best-trained, best-equipped military in the world. In addition, I'm calling for continued investment to forcefully respond to Putin's aggression against Ukraine with US support for Ukraine's economic, humanitarian, and security needs.
"My budget also makes the investments needed to reduce costs for families and make progress on my Unity Agenda – including investments to cut the costs of child care and health care; help families pay for other essentials; end cancer as we know it; support our veterans; and get all Americans the mental health services they need," the president added. "All told, it is a budget that includes historic deficit reduction, historic investments in our security at home and abroad, and an unprecedented commitment to building an economy where everyone has a chance to succeed."
U.S. Sen. Rick Scott, R-Fla., said Biden's budget proposal ignores inflation.
"The mainstream media is quick to prop up Joe Biden and repeat his claims that this budget proposal will move America forward. It's shameless. Anyone who has watched this administration's repeated failures knows better than to believe these lies. I have questioned Biden's top budget officials repeatedly in the Senate Budget Committee and they struggle to answer my basic questions about America's finances. Where is Joe Biden's proposal to curb inflation? Where is Joe Biden's proposal to ensure funding for defense spending that keeps up with the inflation crisis he caused? Where is the funding to secure the border? None of these are addressed in his 'budget.' This president only cares about two things: continuing his failed tax and spend agenda, and appeasing the woke left radicals who control his party. With inflation raging and Biden's agenda making things worse across the board, Americans cannot afford his liberal failures anymore," Scott said.
From her seat on the U.S. House Appropriations Committee, U.S. Rep. Lois Frankel, D-Fla., applauded Biden's proposal.
"President Biden is committed to building a better America for the people, and his FY23 budget proposal lays the groundwork for how we'll continue to work toward this important goal while lowering the deficit, fighting inflation, and creating more jobs," said Frankel. "I am especially excited by his inclusion of billions of dollars to make high quality, affordable child care more accessible, historic investments to create a more gender equitable world, hundreds of millions for Everglades Restoration to protect Florida's drinking water, and unprecedented funding to support our Veterans, and I look forward to working with the Biden-Harris administration to include these funding priorities in our FY23 spending bill."
U.S. Rep. Val Demings, D-Fla., also threw her support behind the proposed budget.
"As the daughter of a maid and janitor, and as a former 27-year law enforcement officer, I will continue to fight for a budget that prioritizes working Americans, funds our police and military, cuts down on wasteful spending, and lowers household costs on essential needs like health care, senior care, education, and housing," Demings said. "The president's request includes a suggestion for a new federal police grant program to prevent gun crimes in our communities. I have been leading efforts on this in Congress, and again call on my colleagues to support and pass the VICTIM Act, my legislation which would invest in local police departments to solve homicides and support the victims of violent crimes.
"I will fight to ensure that our budget includes significant new police funding for local, state, and federal officers, including customs and border patrol. And I will reject mistaken efforts to reduce support for critical airport security and anti-terrorism programs that I have fought for throughout my time in Congress," she added. "We are on track to cut the federal deficit by more than any previous year in history. I will work to ensure that our final budget is fully paid for and will reduce inflation, because our tax dollars matter. I will also stand by working families and will strongly oppose any overall tax increase on anyone who makes less than $400,000 per year.
"One year ago, we invested in working Americans with critical federal support, and because of that investment America has created more jobs in the last year than any previous year in history. Unemployment and poverty have fallen at record rates. When working Americans win, America wins, and I intend to apply that lesson to this year's budget," Demings said in conclusion.
The Everglades Foundation CEO Eric Eikenberg also weighed in the budget, noting that it shows both parties back Everglades restoration.
"Today's release of President Biden's budget recommendations to Congress demonstrates, once again, the strong bipartisan nature of Everglades restoration. President Biden's $407-million recommendation is the largest annual federal spending request in the 22-year effort to restore America's Everglades," he said. "The Everglades is a vital ecosystem that supports Florida's economy, which is dependent on tourism, real estate and recreation. The Everglades provides the drinking water for nine million people and countless tourists while also providing climate resilience through many facets including its carbon sequestration capacity. Restoring the Everglades is a bipartisan priority at both the state and federal levels.
"The Everglades Foundation is excited by the steadfast support and recent momentum for Everglades restoration investment. We thank President Biden and the bipartisan Florida congressional delegation for their support for robust funding and look forward to continuing the progress in advancing the restoration of America's Everglades," Eikenberg added.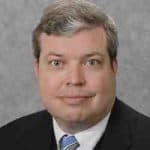 Latest posts by Kevin Derby
(see all)