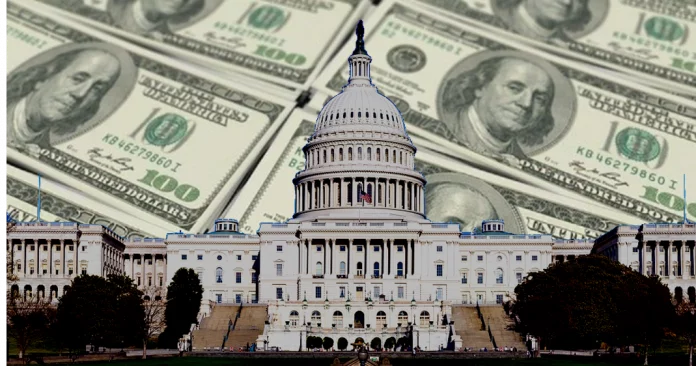 This week, the U.S House passed a $400 billion "minibus" package on a party-line vote.
Funds for the U.S. Departments of Agriculture, Energy, Housing and Urban Development (HUD), Transportation (DOT) and Veterans Affairs (VA) and the Food and Drug Administration (FDA) were included in the package.
The House passed the measure on a 220-207 vote with no Democrats voting against it and no Republicans voting for it.
Democrats in the Florida delegation said the package will lead to more affordable housing, help veterans and create good-paying jobs.
"My top priorities for Tampa Bay area families are lowering costs, strengthening our schools and colleges, improving our infrastructure, and boosting veterans and military families. This package tackles the most urgent challenges facing our nation, including increasing the supply of affordable housing, combating the climate crisis and caring for our heroic veterans. With our neighbors in mind, the Democratic House took another strong step today in our fight to advance health, opportunity and security for all," said U.S. Rep. Kathy Castor, D-Fla.
"Tampa residents are being pinched by the hot housing and rental market, and Democrats are pressing to ensure that our communities remain accessible and affordable for those who call Tampa home. With this goal in mind, we prioritized affordable housing in this package, including funds for rental assistance for over 2.3 million homes, expanded housing assistance for low-income families, more funding designated to build new affordable housing and improvements for existing communities," Castor continued.
"In direct response to some of Tampa's most localized needs and projects, I'm proud to announce that seven of the community priority grants that I championed are included in this minibus. That means that we are one step closer to ensuring Floridians and visitors safely get where they need to go while using our growing public transit system, expanding local food assistance, and investing in skilled trades training to expand good-paying jobs and apprenticeships. The Tampa community is blessed with volunteers and organizations who are working to creatively and compassionately solve problems, and I am proud to partner with them to get these initiatives over the finish lines," she said in conclusion. "It is my hope that the House and Senate can come together to send these critical funding bills to President Biden's desk before October. Please know that I will continue our fight to create jobs, grow paychecks and bring down kitchen table costs."
"This legislation will help us build a better America with new investments in clean energy and affordable housing, assistance for working families, and so much more," said U.S. Rep. Lois Frankel, D-Fla. "Specifically for Florida, this bill funds at historic levels the restoration of the Everglades, the main source of drinking water for South Florida, and protects the beaches and waterways that serve as economic engines and a way of life in our community. It tackles our housing crisis with funding to make housing more affordable, equitable, and resilient.
"This package includes direct funding for local projects in Palm Beach County at my request, including new funding for the Lake Worth Community Redevelopment Agency and Vita Nova to address the affordable housing crisis, for the City of Delray Beach and the Town of Lantana to upgrade water facilities, and for the Norton Museum of Art for renovations," Frankel added.
Republicans from the Sunshine State said the package would not curb inflation or lower energy prices.
"I ran for office pledging to do my part to stop the spigot of spending and get our fiscal house in order. This partisan spending package does the opposite of that, and I will not break my pledge to my constituents and the American people," said U.S. Rep. Dan Webster, R-Fla. "At a time when we are experiencing the highest inflation in 40 years and Americans are struggling to pay for goods, Congress should be focusing on finding ways to cut federal spending. Instead, this out-of-control spending package would further drive inflation and prioritizes liberal initiatives that are out of touch with everyday Americans.
"Hardworking taxpayers make tough financial decisions to stay within their budget. They expect their representatives to do the same. I have supported and introduced legislation that prioritized and reduced spending. Democrats continue to reject commonsense budgeting, refuse to work with Republicans and despite skyrocketing inflation, choose to spend recklessly. For these reasons, I must vote against this spending bill," Webster added.
"Today I opposed the newest installment of Speaker Pelosi's Socialist Spending Spree which prioritized woke social spending at the expense of fiscal responsibility and will do nothing but tighten inflation's grip on our economy," said U.S. Rep. Bill Posey, R-Fla.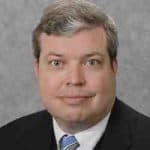 Latest posts by Kevin Derby
(see all)