With the federal government now pondering a third response to coronavirus and its impact on the economy, members of the Florida delegation are weighing in on what it should contain.
Republicans in the U.S. Senate are backing a $1 trillion proposal, including $500 billion going directly to Americans, $300 billion for small businesses, $50 billion for the airline industry and $150 billion for other industries on its third coronavirus relief effort.
On Thursday, U.S. Sen. Rick Scott, R-Fla., offered his take on what should be included in the latest effort against coronavirus.
"We have to solve the spread of the coronavirus," Scott said. "And until we do, we cannot get a true handle on the economic impact and what will be needed to energize our economy. All levels of government – federal, state, and local – need to be careful before they make major decisions impacting their budgets until we understand the true cost and effect of this virus. Right now, Congress needs to focus on the Americans that are hurt most by the coronavirus – our small businesses, hourly workers and individuals whose livelihoods depend on tips. I've heard from countless Floridians and small business owners about the devastating impact this virus is having on their lives.
"I heard from Johnny, who owns a restaurant in Flagler Beach and employs over 75 people. His business has survived three hurricanes and he is concerned that coronavirus will impact his business and employees' lives more than all three hurricanes combined," Scott continued. "I heard from Virginia, owner of a beloved chocolate factory in St. Augustine, who is concerned about how she will continue to contribute to the community, pay taxes and retain her nearly 50 wonderful employees. I heard from Olga, who employs 18 people at a travel agency in Coral Cables. She's heartbroken, because she just had to lay off four of her loyal employees, and she has no idea if her business can afford the mandates in the legislation Congress just passed.
"These are the people we should be helping. We shouldn't be bailing out large corporations that have enjoyed years of growth and prosperity. That's wrong and that's why I'm calling on leadership to split up these bills, think critically about each proposal, and help American families that are struggling first," Scott concluded.
Over on the other side of the aisle and the other end of Capitol Hill, U.S. Rep. Charlie Crist, D-Fla., reached out to U.S. House Speaker Nancy Pelosi, D-Calif., and other congressional leaders suggesting what to include in the third coronavirus package.
U.S. Representative Charlie Crist sent a letter to Speaker of the House Nancy Pelosi, Majority Leader Steny Hoyer, and leadership of the six relevant House committees suggesting additional provisions for inclusion in the third coronavirus response package.
Crist is "recommending policies to establish and fund an accelerated COVID-19 healthcare assistant online training program to support frontline doctors and nurses combating coronavirus; basing paid sick leave and unemployment insurance for tipped employees of at least $15/hour; emergency housing for homeless individuals; and protections against change and cancellation fees for travelers" and "for grants for states to switch over to vote-by-mail; power bill assistance for unemployed and furloughed workers; expanded online summer school, and assistance for ports and renewable energy."
"The People's House continues to do its work to combat the coronavirus head-on while supporting American families and their economic security," said Crist. "While the last two legislative packages we have passed have taken important steps for the people, there's still much work to be done to protect Pinellas families from the long-term effects of this pandemic."
Reach Kevin Derby at kevin.derby@floridadaily.com.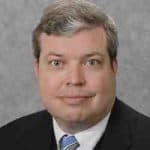 Latest posts by KEVIN DERBY
(see all)