With former Vice President Joe Biden declared the winner of the presidential election but President Donald Trump still contesting the results, members of the Florida delegation weighed in on the current state of the race.
While he did not name either of the candidates, U.S. Sen. Marco Rubio, R-Fla., called for counting all legal votes, a point that Trump has empathized in recent days.
"Faith in our election is as important as the outcome," Rubio insisted. "Preserving it requires not allowing the outcome to be decided by either the media or a candidate.
"Transparently count every legally cast vote and allow courts to decide claims of irregularities or fraud on the basis of evidence," Rubio added.
Still, last week, Rubio sounded as if he was not on-board with Trump's claims that the election was rigged.
"Taking days to count legally cast votes is not fraud," Rubio maintained. "And court challenges to votes cast after the legal voting deadline is not suppression."
U.S. Sen. Rick Scott, R-Fla., is also in Trump's corner.
"The voters get to decide who the president is. This is a close race and Donald J. Trump will and should use every avenue at his disposal to make sure every legal vote is counted," Scott noted.
U.S. Rep. Greg Steube, R-Fla., also insisted the race isn't finished.
"Until we can confirm every ballot counted was legal, this race is far from over. The media said for three years that the Trump campaign colluded with Russia and are now claiming a Biden victory before results are certified and fraud is investigated. The media doesn't determine the results. The people's legal votes do," Steube posted on social media.
Still, other Florida Republicans, including former Gov. Jeb Bush and retiring U.S. Rep. Francis Rooney, R-Fla., have already congratulated Biden for winning the race.
"Congratulations to President-elect Biden on a successful campaign," Rooney posted on Twitter. "All Americans need to come together to support President-elect Biden. Our nation will only be successful if the new administration is. We must work together to enact bipartisan legislation and solve the problems our country faces, that is how our system of government works. We have more that unite us than divide us, and now that the heat of battle has drawn to a close we must come together for the betterment of all our citizens."
Democrats in the Florida delegation cheered Biden and congratulated him.
"When I heard the news, I was at the graveside of July Perry, the Black voting rights advocate killed 100 years ago in the Ocoee Massacre. It is a monument to the fact that America has not always lived up to our promise, but that each generation has worked, struggled and sacrificed to build a more perfect union," U.S. Rep. Val Demings, D-Fla., noted on Saturday. "Four years ago, we took a step backwards. Today, the American people showed up in record numbers to restore honor, competence, and empathy to the White House. I am so proud of everyone who worked to make this moment happen, and I am thrilled to congratulate President-elect Biden and Vice President-elect Harris on their historic victory. I'm eager to get back to work to restore the promise of America and give every person a safe and prosperous future."
U.S. Rep. Ted Deutch, D-Fla., also said Americans voted against Trump in the election.
"The American people voted for change. They voted to rebuke the last four years of lies, fear-mongering, and division. They voted for a better future for our country, a safer future for their families, a cleaner world for their children," Deutch insisted. "They voted to elect Joe Biden as our next president and Kamala Harris as our next vice president.
"The hard work now begins. We are still in the middle of a health and economic crisis. Slowing the spread of the virus and building back our economy to be better for all Americans will take strong leadership and unity as a nation. We must remember that, regardless of who your friends and neighbors supported in the election, our bond as Americans is stronger than partisanship. We have much healing to do as a nation. But in our 244 year history, we have shown that we can overcome any challenge when we are united," Deutch added.
"As President-elect Biden said, 'We are the United States of America. And there's nothing we can't do, if we do it together.' I look forward to doing everything I can to help this new administration succeed for all of us," Deutch concluded.
Reach Kevin Derby at kevin.derby@floridadaily.com.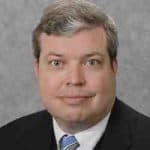 Latest posts by Kevin Derby
(see all)