Members of the Florida congressional delegation reacted on Friday after President Donald Trump announced that he and First Lady Melania Trump tested positive for COVID-19.
U.S. Sen. Marco Rubio, R-Fla., noted he was "praying for a full and speedy recovery" for the Trumps but, as a member of the U.S. Senate Foreign Relations Committee, he also weighed in on how the president having COVID-19 could impact the international situation.
"Any adversary who views news of POTUS testing positive as an opportunity to test the United States would be making a grave mistake," Rubio insisted.
U.S. Sen. Rick Scott, R-Fla., and his wife Ann sent "our well wishes and prayers" to the Trumps
"during this time and hope for a speedy and safe recovery."
"COVID-19 is a tough adversary; however, the president and first lady are fighters. We've made outstanding progress with treatments in the past few months and I'm confident that both will overcome this quickly," insisted U.S. Rep. Neal Dunn, R-Fla. "My prayers are with Donald Trump and Melania, as well as all of those currently recovering from COVID-19."
On the other side of the aisle, Democrats from Florida also hoped for a speedy recovery for the Trumps.
"Our thoughts and prayers are with the president, the first lady, and their staff," said U.S. Rep. Charlie Crist, D-Fla., who called for more people to wear masks during the pandemic. "This virus is incredibly contagious, and no one is exempt. Until there's a vaccine, our best defense is to continue to mask up, social distance, and follow CDC guidelines."
U.S. Rep. Debbie Wasserman Schultz, D-Fla., also wished the Trumps "a full COVID-19 recovery" before stressing the importance of wearing masks.
"This shows how vital it is to wear a mask, avoid crowds and listen to health experts and scientists," she insisted.
Gov. Ron DeSantis also wished the Trumps well on their recovery.
"First Lady Casey DeSantis and I send our best wishes for a swift recovery to President Donald Trump and First Lady Melania Trump. Hope to see both of them back in Florida very soon," said DeSantis.
Reach Kevin Derby at kevin.derby@floridadaily.com.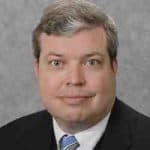 Latest posts by KEVIN DERBY
(see all)