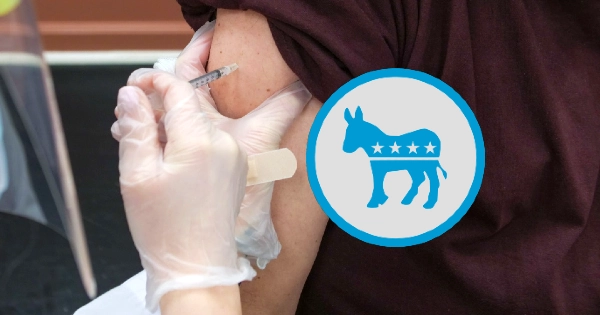 Every Democrat in the Florida congressional delegation, including those like U.S. Reps. Charlies Crist and Stephanie Murphy at the more moderate end of the Democratic caucus, voted in favor of the $1.75 trillion spending bill which would allow the federal government to impose large fines on businesses not complying with a federal vaccine mandate.
Companies with 100 employees or more have been told they must have their employees vaccinated by January 4. If not, the Occupational Safety and Health Administration (OSHA), could fine these companies as high as $14,000 per violation.
But that number is on the low end. The Democrats' massive social spending bill increases fines up to $70,000 for what is called "serious violations" and it doesn't stop there. There could be fines as large as $700,000 for willful or repeated violations.
The spending bill gives OSHA $707 million to monitor these companies, making sure they are in compliance.
The Biden administration insisted the vaccine mandates are needed to ensure "safe and healthy workplaces for millions of Americans."
Republican opposes the fines, insisting they will put a bigger strain on the job market.
Florida along with 23 other states have or are threatening to sue the Biden administration over vaccine mandates.
Some pro-business groups like the National Retail Federation called the vaccine requirement "burdensome."
The U.S. Chamber of Commerce insisted the mandates only further polarize Americans in the workplace.
U.S. Rep. Michael Waltz, R-Fla., who opposed the sending bill, pointed out that the groundwork of this proposal originated back in March when Congress passed the COVID relief bill. Inside that bill was a $100 million dollar appropriation to hire around 80 more OSHA compliance officers.
After passing the House last month on a party-line vote, the bill is now before the U.S. Senate for negotiations.
Experts believe this measure in the spending bill may get watered down or stripped down as it is expected to face a tough road in the Senate.