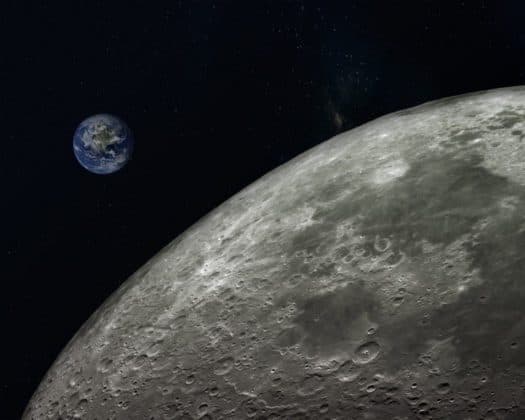 With July marking the 50th anniversary of the Apollo 11 lunar landing mission which launched from the Kennedy Space Center, Florida is marking the historic association.
The Florida Department of State will host a number of events honoring the moon landing in the coming weeks, kicking them off last week by launching a summer reading program for younger Floridians.
"Fifty years ago, all eyes were on Florida as the state served as the lift-off point for the nation's expedition to put a man on the moon," said Florida Secretary of State Laurel Lee. "The success of this mission and Florida's significance in the space industry has become a part of our state's history and culture. The Department of State is excited to offer a variety of space-themed opportunities to commemorate this special anniversary."
The Department is hosting the following events in Tallahassee:
SUMMER READING PROGRAMS
The Division of Library and Information Services and the Museum of Florida History support the Collective Library Summer Reading Program. This year's theme is "A Universe of Stories."
Swing by the Museum of Florida History for your reading lists, and while you're there, be sure to check out the special space related artifacts that will be on display from June 14 – August. You may want to plan your visit around the Museum's special Summer Reading Story Hours. Story Hours for the dates listed below all begin at 10:30 a.m.
June 27 – Exploring the Universe
July 11 – Look to the Stars
July 18 – Astronauts
July 25 – Spaceships and Rockets
SPECIAL EVENT DAYS
July 1 – September 30
The Division of Cultural Affairs has curated an intimate moon/space themed exhibit in the lobby the R.A. Gray Building. Swing by to see paintings by the Florida Highwaymen, a metal sculpture entitled "Coordinates of Florida" by artist Rafael Picon and a player piano shaped like a rocket ship (courtesy of Jim's Pianos).
July 8-12
Knott House Museum will host it's Summer Poetry Workshop for grades 8-12. Many poems, songs and writings reference the moon, and these workshops will explore some of those moon-related writings. At the workshop, young poets will refine their writing skills, read and evaluate poetry and find their own voice as a poet. Costs and more information can be found here.
July 13
Visit the State Library and Archives on the second floor of the R.A. Gray building on July 13, from 9:00 a.m. to 3:00 p.m. for special Saturday Research hours. While you're there, be sure to check out the Library's lobby display case filled with space-related materials from the collections of the State Library and Archives.
July 16
Join the Museum of Florida History from 12:00 noon – 12:45 for History at High Noon: Space and the Sunshine State. The Museum is excited to host Michelle Sunset, Exhibit Manager at Florida Historic Capitol Museum who will highlight a recently opened exhibit in celebration of the 50th anniversary of the Apollo 11 mission. We'll also discuss Florida-specific stories that relate to the history of travel.
July 17
Join The Grove Museum at 5:30 PM for History Happy Hour! Special guest historians from the State Archives of Florida who will discuss how the space industry transformed Florida's image in popular culture, aided by the work of individuals like Governor LeRoy Collins who played an active role in shaping modern Florida. Costs and more information can be found here.
July 20
The moon and stars have long been important markers for travel. Join Mission San Luis to experience how Native Americans and Spaniards travelled for centuries using celestial objects, tools and their ingenuity. Enjoy living history, interactive activities, and take-home crafts that highlight navigation and trade in 16th and 17th century Florida. The Tallahassee Astronomical Society will be on-site with a solar telescope for day-time sky viewing, and WFSU will have a fun space activity and will be in the Mission San Luis theater showing a screening of Ready, Jet, Go! the PBS special on the moon landing. Complete the celebration with an astronaut ice cream party (including regular earth ice cream as well)!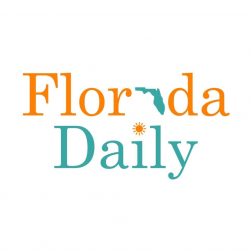 Latest posts by Florida Daily
(see all)