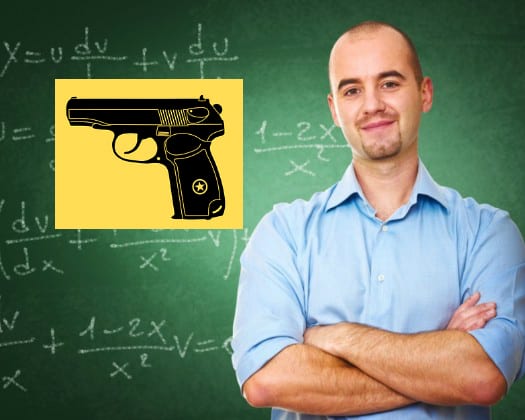 A new poll shows Floridians are divided on whether there should be armed teachers in the public schools.

St. Leo University released a poll this which asked "for safety and protective reasons, do you support arming trained teachers in public schools." While 39 percent say yes, 46 percent of those surveyed say no and 15 percent are on the fence.
The Legislature passed a proposal expanding allowing trained teachers to carry firearms in schools which is expected to be signed by Gov. Ron DeSantis.
"Although there's a slight preference in our findings against this measure, it's not a slam dunk," said Frank Orlando, the director of the Saint Leo University Polling Institute and a political scientist professor at St Leo University in Pasco County.
"Different counties and school districts will deal with this differently," Orlando continued. "This is an issue that may make voters more interested in school board and superintendent elections (depending on the county), as candidates will need to go on record with their opinions on implementing the law."
The poll of 500 Floridians was taken from April 22 through April 29 and had a margin of error of +/- 4.5 percent.
Latest posts by Florida Daily
(see all)