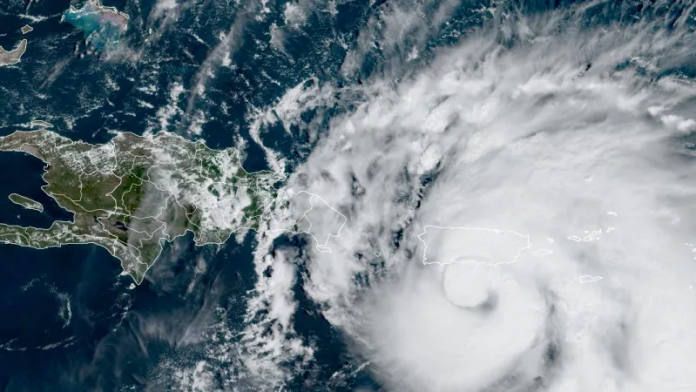 After Hurricane Fiona slammed into Puerto Rico this week, elected officials across Florida called on both the federal and state governments to take action.
Florida's two U.S. senators–Republicans Marco Rubio and Rick Scott–paired up with U.S. Rep. Jennifer González-Colón, R-PR, wrote Federal Emergency Management Agency (FEMA) Administrator Deanne Criswell calling on her to help Puerto Rico.
"We write to urge your swift response to the devastating impacts caused by Hurricane Fiona in Puerto Rico, and ask that you make the island's full recovery from this storm a top priority," they wrote her. "At a time when Puerto Rico is still recovering from the widespread destruction caused by Hurricane Maria, which completely devastated the island just five years ago, Hurricane Fiona's heavy rains produced catastrophic flooding, widespread power outages, and other life-threatening impacts to the island's critical infrastructure. With the President's approval of the Emergency Disaster Declaration, and expected Major Disaster Declaration, the Federal Emergency Management Agency (FEMA) is now authorized to provide federal resources to support and coordinate the island's response. With many of the severe consequences of this storm still unfolding, we write in support of an immediate assessment of the situation and deployment of FEMA resources, personnel, and supplies. This will alleviate unnecessary delays in facilitating the recovery efforts as access to critical resources begin to dwindle.
"Time is of the essence and we ask for your full attention to prioritizing the recovery of Puerto Rico, and its millions of residents, in the aftermath of this storm. We remain committed to working with you on these matters and offering our assistance in supporting a speedy recovery to our fellow citizens on the island," they added.
U.S. Rep. Val Demings, D-Fla., who is running against Rubio, urged Criswell "to approve a temporary 100 percent federal cost-share for all emergency protective services in response to Hurricane Fiona." Demings leads the U.S. House Homeland Security Subcommittee on Emergency Preparedness, Response, & Recovery, which oversees FEMA.
"I'm calling on FEMA to fully cost-share the emergency aid to Puerto Rico following Hurricane Fiona. Our aid to the island must be swift and it must be complete. Our brothers and sisters in Puerto Rico need our support and we must answer. There is no excuse for our fellow Americans to suffer and wait for aid in the richest country on Earth. Hurricane Fiona is yet another blow atop the still-ongoing recovery from Hurricane Maria. It's been five years since Hurricane Maria and this time we must do better," Demings said.
"I was briefed by Gobernador Pierluisi last night on the situation on the island after HurricaneFiona. There is over 30 inches of rain, severe flooding, gust of over 100 milers per hour and over 1,000 people rescued," noted U.S. Rep. Darren Soto, D-Fla., on Tuesday. "We will continue working with local and federal officials to support the people of Puerto Rico. I will soon send a letter to President Joe Biden in support of Governor Pierluisi's requests for relief."
At the state level, state Rep. Daisy Morales, D-Orlando, wrote Gov. Ron DeSantis, calling on him to offer aid to Puerto Rico.
"With the five-year anniversary of Hurricane Maria right behind us, Hurricane Fiona, which has now dealt catastrophic damage to Puerto Rico according to Governor Pedro Pierluisi, is an opportunity for us to help our loved ones on the island," Morales wrote DeSantis. "With expected flooding, mudslides and blackouts, conditions are extremely dangerous.
"I'm asking the Executive Office of the Governor and the Division of Emergency Management to closely monitor the situation and begin preparations for relief efforts. I am also asking your office to facilitate discussions with city and county governments, and transportation authorities, to prepare for a potential influx of our fellow citizens from Puerto Rico, as was the case with Hurricane Maria. I am also asking your office to assist with the potable water residents of the island needs with the contamination of its existing water supply. Florida, and in particular Central Florida, will always stand with and support Puerto Rico," Morales added.
"My district, District 48, has one of the largest Puerto Rican populations in the state and I know that, like myself, many Floridians are concerned for the safety and well-being of friends and loved ones currently there," she wrote in conclusion. "Puerto Rico is still rebuilding from Hurricane Maria and must now redouble its efforts in the wake of Hurricane Fiona. Florida must be committed to doing everything we can to help the families impacted by Hurricane Fiona and aid in the recovery process. Thank you for your consideration."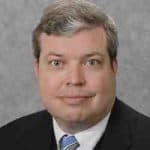 Latest posts by Kevin Derby
(see all)