A Florida Republican congressman said he is not sure who he is voting for in the presidential election.
On Monday, retiring U.S. Rep. Francis Rooney, R-Fla., told CNN that he has been unimpressed with President Donald Trump's handling of the coronavirus and is not sure who he will vote for.
"My understanding is that he was briefed by the intelligence services on this as early as the third of January and 11 other times in January and February," Rooney, who was the vice-chairman of the U.S. House Foreign Affairs Committee when the GOP controlled the U.S. House, said about Trump. "And the fact that we didn't act on it, while countries like Singapore and South Korea were acting on it… is a little troublesome, because we had the information."
Rooney contrasted that with former Vice President Joe Biden's plans on handling the pandemic.
"I don't think there's any doubt that Vice President Biden has the right approach. And there's a lot of Republicans that would agree with that as well," Rooney said.
Despite that, Rooney said he is still pondering over who to vote for.
"I'm going to study everything the next couple of weeks," Rooney said, adding that he probably won't go public with whoever he votes for. "I'd prefer not to say what it's going to be, and I want to see what happens."
Rooney said he expected Trump to do well in his Southwest Florida district.
"It's a very strong Republican area. I think he has a lot of support. For whatever reason, they turned out 57,000 more votes for Trump in 2016 than they had for Mitt Romney in 2012. So it's going to be very interesting to see how much enthusiasm there is this time," Rooney said.
First elected to Congress in 2016, Rooney opted against running for a third term. State Rep. Byron Donalds, R-Naples, is a heavy favorite over businesswoman and educator Cindy Banyai, the Democratic nominee, and write-in candidate Patrick Post in this solidly Republican district in Southwest Florida.
Reach Kevin Derby at kevin.derby@floridadaily.com.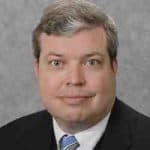 Latest posts by Kevin Derby
(see all)