The Public Opinion Research Lab (PORL) at the University of North Florida (UNF) released a poll on Monday seeing what Florida voters think the coronavirus pandemic and of how elected officials and public administrators are handling it.
The poll shows a majority of registered voters in Florida–79 percent–are very or somewhat concerned about coming down with the coronavirus themselves.
Floridians are very high on Dr. Anthony Fauci's handling of the coronavirus with 85 percent approving of how he has handled the pandemic with only 6 percent disapproving of it.
But elected officials at the federal and state levels get lower marks. President Donald Trump's handling of coronavirus is approved by 45 percent and disapproved by 53 percent of those surveyed. A slight majority of those surveyed–51 percent–approved of how Gov. Ron DeSantis has handled the pandemic while 46 percent disapprove. Vice President Mike Pence's handling of coronavirus has the approval of 48 percent and the disapproval of 44 percent. Florida's U.S. senators' handling of coronavirus also gets mixed marks with 38 percent approving of U.S. Sen. Marco Rubio, R-Fla., on the matter and 35 percent disapproving of it. U.S. Sen. Rick Scott, R-Fla., does slightly worse on the matter with 37 percent approving of his handling of coronavirus and 39 percent disapproving of it. A majority of those surveyed–51 percent–are not sure of how state Agriculture Commissioner Nikki Fried has handled coronavirus while 36 percent approve of it and 13 percent disapprove of it.
Michael Binder, the director of UNF's Public Opinion Research Lab, said there was something of a partisan divide on the issue.
"Among Republicans' approval numbers, DeSantis (76 percent) and Trump (85 percent) are doing very well despite the national criticism about their response," said Binder. "However, no elected officials are receiving the levels of approval that Dr. Fauci has garnered."
However, the poll shows local officials are garnering far more applause from voters across the state over how they are handling coronavirus. Tampa Mayor Jane Castor's handling of the pandemic has garnered the approval of 78 percent of Tampa voters while 8 percent disapprove of it. Jacksonville Mayor Lenny Curry's handling of coronavirus has won the approval of 70 percent of voters in that city while 24 percent disapprove of it. Miami Mayor Francis Suarez has 68 percent approval and 15 disapproval on the matter in his city. Orlando Mayor Buddy Dyer's handling of coronavius has generated 61 percent approval and 19 percent disapproval in the Magic City.
"Relative to Trump and DeSantis' support, mayors and local government have filled the leadership void and been rewarded with high levels of support," Binder said. "Even though this job approval was asked specifically about the COVID-19 response, a mayor like Curry who has had a really tough year, has at least turned public opinion on this issue."
The poll also shows Floridians trust Fauci and public health organizations more than elected officials on the matter with 86 percent of those surveyed saying they trust Fauci a great deal or a fair amount and the same percentage of voters saying they have trust in the Centers for Disease Control and Prevention. (CDC) DeSantis is trusted on coronavirus by 55 percent of those surveyed while 41 percent say they do no trust him on the matter. Trump is not trusted on coronavirus by 58 percent of those surveyed while 41 percent trust him.
Most Floridians–57 percent– say the federal government has not done enough while 55 percent say that about the state government while 43 percent say local governments have not done enough.
"Floridians are clear in their stance on who they trust, and it's not their political representatives. Health organizations have the spotlight and authority to make suggestions to officials, and it would behoove politicians to follow their advice, especially as election season creeps closer," said Binder.
The vast majority of those surveyed–93 percent–are very or somewhat concerned and most Floridians–83 percent–plan to get vaccinated if a vaccine is found.
While only 17 percent of those surveyed say they know someone who tested positive for COVID-19, there has been an economic impact. More than a quarter of those surveyed–27 percent–say someone in their house has had their hours cut at work due to the coronavirus while 23 percent say someone in their house has been laid off and 42 percent say someone in their household is working from home. Almost every Floridians–94 percent–are worried about the economy and 84 percent are concerned about their personal finances.
"Given the massive disruption of our daily lives and serious nature of the pandemic, it is no wonder to see high levels of concern about COVID-19," Binder said. "Current projections about death totals and forthcoming economic problems have been nothing short of terrifying. Respondents were also asked what items they had the most trouble obtaining the last couple weeks. Paper products, such as toilet paper, and cleaning products topped the list as the most unobtainable items at 34 percent and 37 percent, respectively.
"In addition, 72 percent of respondents indicated feeling very or somewhat anxious over the past week, with 51 percent stating they have been anxious more often than usual. Over the past week, 77 percent have gone outdoors to relax or unwind at least a couple of days a week, with 33 percent saying that is more often than usual and 26 percent indicating that is less often. Similarly, 55 percent have exercised outdoors at least a couple days a week over the past week, 25 percent saying that is more often than they usually go outdoors to exercise and 27 percent saying that is less often," Binder continued.
"Mental health is a key aspect of public health, and as the pandemic drags on, we can expect heightened levels of anxiety," Binder added. "Outdoor activities conducted with caution may become essential to maintaining overall health as we progress into greater periods of advised confinement and restriction."
UNF also looked at the presidential matchup in November with former Vice President Joe Biden taking 46 percent and Trump pulling 40 percent but Binder added a word of caution.
"I would exercise caution when looking at these numbers, first these are registered voters – not likely voters; second, the campaign season has screeched to a grinding halt and people are rightly less focused on politics," Binder said. "Although, this same sample of voters when asked who they voted for in 2016, indicated a very slight advantage for Trump, suggesting that something may be changing in Florida ahead of the election."
The poll of 3,244 registered voters in Florida was taken from March 31 through April 4 and had a margin of error of +/- 1.7 percent. The poll included samples of 374 voters in Jacksonville, 364 voters in Orlando, 388 voters in Tampa and 425 voters in Miami focusing on their mayors.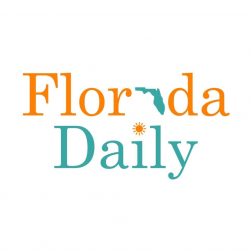 Latest posts by Florida Daily
(see all)