This week, the Florida Lottery launched the Player's Guide, a new website with information on how to play and win the lottery responsibly.
"The Player's Guide will serve as a one-stop-shop for the latest tips, resources, documents and how-to information for every Florida Lottery player—from beginners to experienced players," the Lottery noted.
The site offers information on how to"Play Responsibly" and "Win Responsibly."
"Content within the Play Responsibly section includes video tips for safer gaming, a discretionary income budget calculator, a detailed explanation of odds, and a myth vs. fact quiz. The Win Responsibly section includes information on where to claim a prize, payment options, documents needed to claim and how to manage winnings," the Lottery noted.
"I am proud of the work the Florida Lottery is doing to ensure its players are informed about how to play responsibly," said Gov. Ron DeSantis. "Knowing how and when to play is just as important as winning, and the new Player's Guide website helps with those efforts. I look forward to seeing more great initiatives from the Florida Lottery as they work to maximize revenues for education in our great state."
"Our new website provides Florida Lottery players additional informational tools for playing our games," said Florida Lottery Secretary Randall Hunt. "Whether calculating how much they can afford to spend, discovering the odds of a certain game, or figuring out where to claim a prize, the Player's Guide is a one-stop-shop for players to play and win responsibly. This is another way the Florida Lottery is ensuring our players have the best chance at success—while remembering that every ticket is a winner for education in our state."
"The Player's Guide is a prime example of the great work the Florida Lottery is doing to promote responsible gaming," said Lynne Roiter, the chair of the Corporate Social Responsibility Committee and the secretary general of the World Lottery Association."With this new tool, they are empowering their players to be successful, both as a player and as a winner. The World Lottery Association looks forward to seeing the success of this wonderful initiative."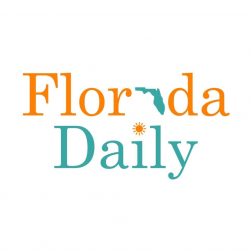 Latest posts by Florida Daily
(see all)
Florida Crime Rate Drops for Record 50-Year Low, Report Finds

- December 1, 2022, 6:00 pm

FAU, FGCU, Alabama Study: Rent Increases Slowing as More Supply Hits the Market But Florida a Trouble Spot

- December 1, 2022, 4:00 pm

FEMA Has Offered $771 Million in Grants, Extends Hurricane Ian Recovery Assistance Deadline

- December 1, 2022, 12:00 pm