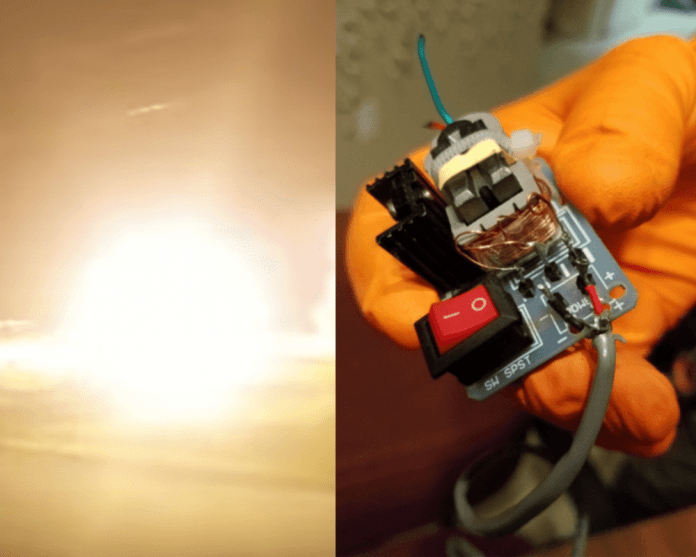 Video Courtesy of Daytona News Journal
---
Jared Coburn, 37 of Lake Helen, Florida was arrested and charged with manufacturing an explosive device after deputies found a stockpile of bomb making paraphernalia and a chemical volatile enough to destroy several homes. According to a report from the Volusia County Sheriff's Office, deputies responded to assist the Lake Helen Police Department on a call on Nov. 3 at 292 W. Pennsylvania Ave. in Lake Helen, stemming from a tip about explosive materials inside the home at that address.
Responding units discovered jars containing a substance determined to be the highly volatile explosive triacetone triperoxide (TATP). The white crystal powder has been referred to as "Mother of Satan" by Al-Qaeda and other terrorist organizations who have used it in deadly attacks around the world.
The Federal Bureau of Investigation (FBI) and Bureau of Alcohol, Tobacco, Firearms and Explosives also responded to the incident. Coburn is in custody with additional charges possible pending the findings of an investigation that continues at this hour. A search warrant was signed by a judge Tuesday night, and a search of the house for additional explosives was to follow. Because of the volatility of TATP, the material was not be transported away from the area but rather detonated in a safe manner, underground in a nearby field.
Deputies recovered two jars, two vials & one baggie of TATP (highly volatile explosive), 2 homemade explosives & bomb-making paraphernalia with explosives residue. Volusia County's bomb squad set off 7 total countercharges. The sheriff department's official Facebook post with photos from the scene are posted below.
Latest posts by News Desk
(see all)