 While it's still early in the presidential race, one thing is clear: Wayne Messam is no Pete Buttigieg.
Back in March, Messam was reelected as mayor of Miramar, winning 86 percent of the vote–and he turned his attention later that month to running for the Democratic presidential nomination.
Messam claimed his service mayor would serve him well in the Oval Office.
"Mayors are closest to the American people and understand the day to day issues our communities face," Messam insisted. "That's why I led the effort to beat out China to create jobs in my city. That's why I sued the state of Florida to defeat a state law that punishes local leaders from pushing for gun reform. That's why I helped pass a living wage for city workers. That's why I've fought to stop drilling near the Everglades that would threaten the drinking water of 8 million Floridians. And that's why I've called for resolving the $1.5 million in crippling student loan debt. In short, I'm running to be a champion for you."
Messam got a little bit of attention when he kicked off his bid for his proposal to cancel more than $1.5 trillion in student loan debts. But unlike Buttigieg, a fellow mayor, Messam failed to pick up any traction. During his half year on the campaign trail, Messam has not made a dent in the polls and reeled in less than $100,000.
On Friday, BuzzFeed released a scathing in-depth look at Messam's campaign problems, including internal battles with staffers and problems making payroll.
"The documents and staffers, some of whom spoke on the condition of anonymity to protect future employment prospects, depicted a no-hope campaign that nonetheless was embroiled in bitter disputes over money and control — a 'D-list version of The Sopranos,' in one description," BuzzFeed reported. "In particular, staffers claim that Wayne and his wife, Angela Messam, have refused to pay them for their work. All of the staff members and vendors that BuzzFeed News spoke with said they were never fully compensated for their work on the campaign and, in some cases, weren't paid at all for expenses they'd fronted from their own bank accounts, including business cards for the campaign and flights, hotel rooms, and security costs for a trip to the Middle East. In some instances, staffers were told by the Messams that the couple believed them to be 'volunteering' for the campaign, despite emails from senior staff to the Messams telling them about start dates for employees, and what staffers say were verbal agreements and offer letters from the campaign for their positions."
"This is the most immoral, unethical thing I've ever seen in my 15 years of politics," CeCe Grant, a former Messam staffer, told BuzzFeed News.
Other former Messam staffers were also sharply critical of the campaign.
"We're all pretty much resigned to the fact that we'll likely never get paid for the work that we did for them," another former Messam staffer told BuzzFeed News. "Many of the subcontractors say they ended up cutting their losses rather than suing, having assumed that a legal fight would inevitably be more expensive than just quitting while they were ahead," BuzzFeed reported.
The Messam campaign punched back, telling BuzzFeed that consulting firm Dark Horse, LLC, was to blame for many of the campaign's problems.
"They allege that employees of Dark Horse 'used the campaign's image and likeness to promote themselves and to paint the false narrative that the campaign was responsible for the alleged disputes.' Several of Messam's top advisers hailed from Dark Horse, including multiple staffers who had been integral to Andrew Gillum's 2018 gubernatorial race. They did not respond to specific questions about the documents and allegations," BuzzFeed reported. "The campaign alleges that Dark Horse was a consultant firm up for consideration 'at the beginning phase of the campaign' and that the campaign 'ultimately did not agree to their contract terms after the launch of the campaign.' However number of staffers associated with Dark Horse continued to work with the campaign after its launch. One staffer associated with Dark Horse was regularly sending out fundraising emails on behalf of the Messam campaign, and many were touted in the press in mid-April after the launch of the campaign. The campaign also alleged that 'no authorized Wayne Messam for America representative signed any agreements or negotiated compensation for these individuals and subcontractors' and that any documents were signed by 'Dark Horse & Associates principals.' The campaign suggested that Dark Horse instructed 'unauthorized individual(s)' to execute agreements they say were created on 'false campaign letterhead.'"
In the meantime, the Messam campaign continues to underwhelm. Essentially, Buttigieg ran the campaign Messam should have. Buttigieg is probably not going to be the Democratic nominee but he has elevated his political profile and it would be no surprise if he winds up as part of the next Democrat president's administration. Certainly a Cabinet spot makes more sense for Buttigieg than trying to move up the ladder in deep Republican Indiana. It will be tough for him to win a U.S. Senate seat or become governor of the Hoosier State.
The buzz had been that Messam intended to use his presidential bid to move up the political ladder in Florida, namely to take over from longtime U.S. Rep. Alcee Hastings, D-Fla., who turned 83 last week and is in ill health.
But despite his continued fight against pancreatic cancer, Hastings announced in early July that he will run for reelection in 2020.
Messam still has a chance to replace Hastings who has been in Congress since first winning a seat in 1992–but his presidential campaign isn't exactly making him a heavy favorite to win in that heavily Democratic South Florida district–and the infighting with his team and former staffers isn't helping.
On the plus side, Messam does have an interesting biography. The son of Jamaican immigrants, Messam played for the Florida State University (FSU) Seminole football team under the legendary Bobby Bowden. Messam was part of 1993 championship team.
In 2011, Messam was elected to the Miramar City Commission. Four years later, Messam defeated then Miramar Mayor Lori Cohen Moseley who had first been elected to that office back in 1999. Defeating Moseley was a major upset–but Messam is going to need to pull off an ever bigger political miracle if he wants to have any relevance in the presidential race.
Kevin Derby wrote this analysis. He can be reached at kevin.derby@floridadaily.com.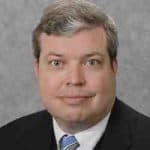 Latest posts by Kevin Derby
(see all)