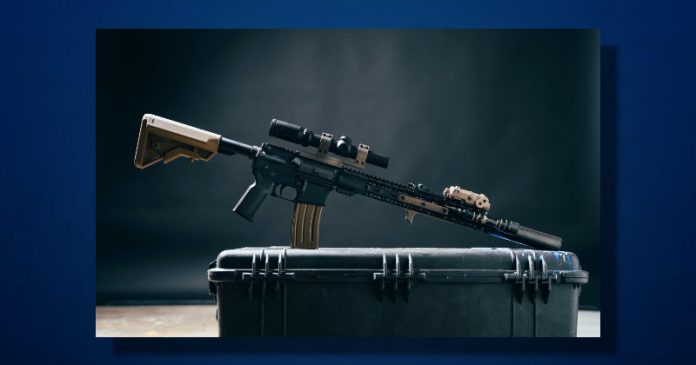 With recent shootings taking place over the last several weeks at a Christian private school in Nashville, in Alabama and at a bank in Louisville, gun control advocates are again pushing for more gun restrictions.
One of the new areas they are focusing on are American military bases, pointing to a recent report from a Pentagon panel recommending bases in Florida and across the nation stop selling guns and ammunition to military service members under the age of 25/
The Suicide Prevention and Response Independent Review Committee (SPRIRC), which conducted the study, also suggested other gun control measures, including a seven-day waiting period for any firearm purchased on Department of Defense (DOD) property, and a four-day waiting period for ammo. They also called for tracking the purchases and receipts of firearms bought on DoD property and for developing a "national database for recording serial numbers of firearms purchased on DoD property."
The report recommended that anyone living in military housing should register all privately owned firearms with the installation's arming authority and for establishing a "DoD policy restricting the possession and storage of privately owned firearms in military barracks and dormitories."
Their proposal would include repealing a 2013 law that bans the military from tracking gun purchases.
SPRIRC insisted these recommendations are needed to help lower suicide rates among military personnel.
DoD created SPRIRC as a way to help lower the increase of suicides in the military.
Out of the 130 recommendations to the Pentagon, SPRIRC listed banning gun purchases for military personnel under 25 as a "high priority." The SPRIRC claims barring gun sales to certain ages would help younger troops who are most at risk for suicide. The SPRIRC also maintained that waiting periods would slow down access to the means to attempt suicide.
According to the DoD, since 2011, suicides in the military have increased. Between 2015 and 2020, military suicides rose by 44 percent. However, the DOD notes that the number of military suicides has dropped since 2021, going down from 582 in 2020 to 519.
While gun control groups and the suggestions from SPRIRC insist limiting the number of gun purchases on military bases may help prevent suicides, they failed to recognize that military personnel, like other Americans, can go off base and purchase a firearm at retailers, including sporting goods and gun stores.
In a recent article at Reason.com, Elizabeth Nolan Brown pointed out the flaws in SPRIRC's logic.
"These are the people tasked with defending our country with force if necessary. Many of them will work with guns or other weapons as part of their service. How can Americans feel confident in their ability to do this competently, safely, and humanely if they can't even be trusted to personally own or maintain a gun? On the flip side, h can Americans expect members of the military to fulfill their duties—with all the sacrifice that might entail—while denying them full access to their constitutional rights?" wrote Brown.
Military.com found that stores in domestic military bases sold 113,200 firearms in 2021.