Members of the Florida delegation on Capitol Hill and in the state Legislature reacted this week after a gunman killed 19 students and two teachers at an elementary school in a mass shooting at Uvalde, Texas.
According to Gov. Greg Abbott, R-Tex., the shooter had no known criminal record.
"The horrific tragedy in Texas should spur Congress to act on proposals that can pass and actually make a difference like our bipartisan Luke and Alex School Safety Act," insisted U.S. Sen. Marco Rubio, R-Fla.
"There are not enough words to adequately sum up just how heartbreaking this is. So much innocence was snatched away by pure evil," noted U.S. Rep. Neal Dunn, R-Fla."Please join me in praying for the students, teachers, staff, and their families at this time. They're going to need strength and support in the days ahead."
"I am sick over the bright futures lost today in another senseless act of gun violence. My heart breaks for the victims' families and people of Uvalde. What will it take for those who can help curb this madness, to finally join us and act to prevent it?" asked U.S. Rep. Debbie Wasserman Schultz, D-Fla.
"After every violent shooting, we say 'never again,' 'time to get serious,' 'we need meaningful action,'… frankly, these words hold less weight than they ever have, and yet we know that we will end up saying them again, as more families plan funerals instead of summer vacations," said state Rep. Dan Daley, D-Coral Springs."The victims of yet another senseless, violent act deserve more than our thoughts and prayers. Vastly more. It's time to turn this pain into action; to pass common sense gun laws, and to stand up to the industry aggressively marketing assault weapons which make them the largest profit. Enough is enough.
"This most recent legislative session marked the third time I introduced Jamie's Law, a measure to address the deadly loophole of background checks in the sale of ammunition, and it was the third time the legislation did not pass our Republican-controlled Legislature. We will file this measure again. We will continue to fight," Daley added. "Sandy Hook Elementary School in Connecticut. My alma mater, Marjory Stoneman Douglas High School in Parkland, Florida. Santa Fe High School in Texas. Oxford High School in Michigan. A grocery store in Buffalo, New York, literally just days ago. And now another elementary school in Uvalde, Texas. The list goes on and on. It's up to us how long we let the list continue."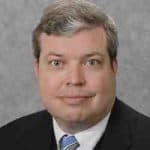 Latest posts by Kevin Derby
(see all)