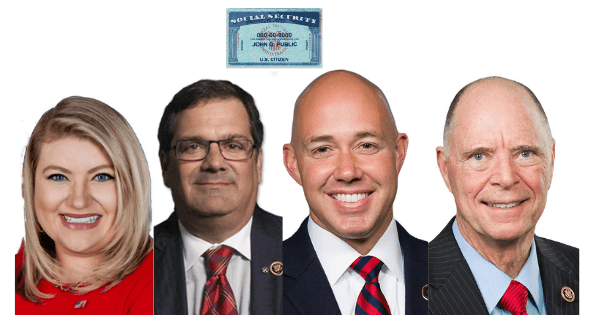 Last week, U.S. Rep. Chris Jacobs, R-NY, led more than four dozen Republicans in the U.S. House in sending a letter to the Social Security Administration and the American Federation of Government Employees, calling on them to come up with a plan to reopen more than 1,500 Social Security offices across the country.
With offices closed during the pandemic, Jacobs said that Social Security offices need to open for in-person services.
"While most businesses and government agencies have resumed in-person services for Americans, the Social Security Administration has failed to provide a timeline or even a plan to reopen their 1,500 field offices," Jacobs said. "Millions of Americans struggle with access to reliable internet or phone services which imperils their access to their benefits and help they need. It is time for the Social Security Administration to restore the in-person customer service our constituents deserve.
"Many in my district, especially seniors, routinely call my offices concerned about the lack of in-person services available to apply for benefits, process appeals, or request Social Security cards," Jacobs added. "With the abundance of three effective vaccines and established safety protocols, there is no excuse for Social Security Administration to deny any American access to these critical in-person services. I am calling on the Social Security Administration and the American Federation of Government Employees to immediately develop a plan and timetable to reopen their field offices."
Florida Republican U.S. Reps. Gus Bilirakis, Kat Cammack, Brian Mast and Bill Posey signed the letter.
"We write to urge you to work together to develop a plan to reopen the more than 1,500 Social Security field offices that are currently closed to the public. Numerous constituents across our districts have reached out to us to express their frustrations with access to Social Security Administration (SSA) field offices. Many of our constituents from vulnerable populations who lack access to reliable internet, or do not have a reliable phone number or mailing address, are struggling to access Social Security services. In order to provide the services the American people are entitled to, it is imperative that these field offices reopen," the House Republicans wrote.
"We are also concerned the continued closure of SSA's field offices will result in further delays in processing critical benefits and other services, on top of the already existing benefits backlog. A recent report from the SSA's Office of the Inspector General found that SSA is facing a backlog of unprocessed mail, including benefit applications and requests for Social Security cards. As you are aware, delays in these areas can cause significant hardship for beneficiaries," they added. "The health and safety of federal employees should be a priority in any reopening plan. With the availability of three safe and highly effective vaccines however, it is clear that field offices can be reopened safely. Numerous public and private entities throughout the country have resumed normal operations. It is time the Social Security Administration reopen as well."
Bilirakis weighed in on the letter on Thursday.
"It has been eighteen months since the start of the pandemic. It is unconscionable that paid employees of the Social Security Administration have yet to return to local offices that still remain closed since March 2020," said Bilirakis.
"Countless constituents have contacted me because they haven't been able to receive basic assistance from the Social Security Administration since the start of the pandemic, including: those who have been waiting to change their last names after a marriage or divorce, seniors who are trying to address incorrect monthly payments, and disabled Americans who are appealing a disability ruling," Bilirakis added. "In each of these scenarios, my constituents have had unreasonable difficulty getting basic assistance. This is unacceptable! Private businesses and plenty of local, state, and federal offices have been able to adapt operations within the pandemic environment. It is inexcusable that the Social Security Administration hasn't been able to do the same."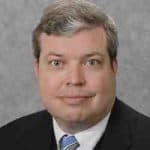 Latest posts by Kevin Derby
(see all)