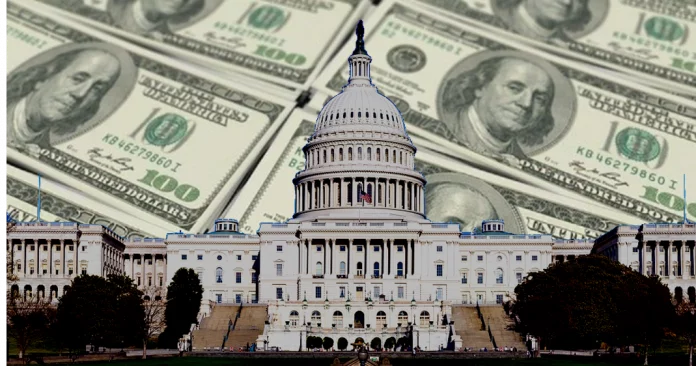 This week, the U.S. House passed a package of government funding bills totaling around $1.5 trillion.
The package funds the federal government through September. While the package represents a win for Democrats in charge of Capitol Hill and the Biden administration, it did not include $15 billion the White House wanted for COVID relief.
The package includes more than $780 billion for national defense–a 6 percent increase from last year–and $730 billion in domestic costs, a 7 percent from last year.
The House passed the part of the package including funding for defense and homeland security efforts and the U.S. Justice Department on 361-69 vote. Most House Democrats–206 of them–and Republicans–155 of them–voted for this part of the package while 15 Democrats and 54 Republicans opposed it.
Every Democrat from Florida voted for this part of the package and they were joined by Florida Republican U.S. Reps. Vern Buchanan, Mario Diaz-Balarrt, Neal Dunn, Scott Franklin, Carlos Gimenez, Brian Mast, John Rutherford, Maria Elvira Salazar, Greg Steube and Michael Waltz.
Florida Republican U.S. Reps. Gus Bilirakis, Kat Cammack, Matt Gaetz, Bill Posey and Dan Webster voted against this part of the package. U.S. Rep. Byron Donalds, R-Fla., did not vote.
The other part of the package included most domestic spending and more than $13 billion in aid to Ukraine. Every Democrat in the House voted for this part of the package except U.S. Rep. Rashida Tlaib, D-Mich., who voted present. Democrats in the Florida delegation were joined by Diaz-Balart, Gimenez, Rutherford and Salazar. Every other Republican in the Florida delegation voted against this part of the package.
U.S. Rep. Debbie Wasserman Schultz, D-Fla., who leads the U.S. House Military Construction, Veterans Affairs and Related Agencies Appropriations Subcommittee, weighed in on why she backed the package.
"This package funds critical local projects, and boldly confronts America's larger challenges, like growing our middle class, rethreading our safety net, and confronting climate change," said Wasserman Schultz. "President Biden once said, 'Don't tell me what you value; show me your budget and I'll tell you what you value.' This bill reflects our values. It will reinforce our national security infrastructure, invest in new military base child development centers and family housing, and ensures veterans receive the healthcare they deserve. Those strong military and veterans' investments include funds for PFAS contamination cleanup, women's health and mental health, as well as suicide prevention, opioid abuse programs and homelessness prevention efforts, and so much more."
U.S. Rep. Lois Frankel, D-Fla., also backed the proposal.
"I am proud of this government funding legislation that delivers transformative federal investments that lower the cost of living for working families, create good-paying American jobs, and uplift our seniors and veterans," said Frankel. "The bill underscores our commitment to democratic values at home and abroad furthering House Democrats' commitment to building a better America."
Frankel's office pointed to how the package would impact domestic priorities, including helping Everglades restoration.
"The package makes critical investments to support seniors so they can age with dignity and good health, including almost $1 billion for Senior Nutrition programs, $399 million for Home- and Community-Based Services for older Americans and individuals with disabilities, and $6 million for Holocaust survivors," the congresswoman's office noted. "The legislation makes the largest investment in Everglades restoration in a spending package, with a historic $350 million committed to the program, on top of the over $1 billion investment already allocated from the Infrastructure Law.
"It includes provisions that will help working families with the cost of living through the expansion of affordable child care, quality health care, and after school programs, including $11 billion for Head Start and $286 million for the Title X Family Planning Program. This is on top of provisions to serve students with disabilities, strengthen nutrition assistance programs, and create more affordable housing," Frankel's office added. "This bipartisan bill reauthorizes and expands the Violence Against Women Act (VAWA) through 2027. This reauthorization will ensure that survivors of domestic violence, sexual assault, sexual harassment, stalking, and dating violence have access to the resources they need to come forward and seek justice, while also investing in the tools to prevent this kind of violence in the future."
Webster came out swinging against the package after voting against both parts of it.
"Releasing 2,741 pages in the middle of the night, including 33 individual bills on completely separate topics, spending more than $1.5 trillion taxpayer dollars, and expecting members to just blindly support it barely 12 hours later is ridiculous," Webster said. "I applaud my House and Senate Republican colleagues for preserving pro-life protections and rejecting Democrats' attempts to expand Planned Parenthood and other abortion funding. While this bill provides needed funding for our military and other priorities and programs I support, the overall spending levels are irresponsible and spent on items I cannot support. It spends billions on Green New Deal programs while reducing funding for Customs and Border Patrol officers and doesn't provide for more immigration enforcement officers as they battle President Biden's border crisis.
"Once again, Congress has embraced the Washington presumption that nothing in the budget can be cut in order to fund priorities without increasing the deficit. I reject this presumption and will not break the promise I made to my constituents. I remain committed to making tough spending decisions on behalf of Florida's hardworking taxpayers to reduce government debt and deficits," he added.
While expressing some displeasure with the package, Rutherford weighed in on why he supported it.
"This package includes important investments in our national security. I voted in support of an 11 percent increase in DHS funding, which reinstates border wall funding cut by the Biden administration and increases ICE funding by $400 million to hire more manpower to remove dangerous illegals from our country. It also includes $13.6 billion to counter Russian aggression in Ukraine, a 2.7 percent pay raise for our military, and protects Israel with $1 billion for the Iron Dome air defense system," Rutherford said. "Also included in the bills are significant wins for our Northeast Florida community. I was proud to support $105,000 to improve pediatric cancer treatment at Nemours Hospital, $1.2 million for JTA to create a solar-powered fast-charging station for the transit agency's electric bus fleet, $705,000 for UF Health Jacksonville to better deliver comprehensive health care services for uninsured patients, $200,000 for the Army Corps of Engineers to assess flood mitigation options in St. Augustine, and $76.4 million to support more efficient lighterage maintenance operations at Marine Corps Support Facility Blount Island. Importantly, this package maintains key Republican proposals such as the Hyde Amendment and other pro-life policy riders, strips funding for anti-Second Amendment policies, and supports farmers and ranchers by exempting them from burdensome greenhouse gas permitting and reporting requirements.
"While this is not the legislation I would have written, it required support from a significant percentage of both Democrats and Republicans to get it over the finish line, and I'm pleased we were able to come together on a bill to invest in our nation's future," Rutherford added.
The package cleared the U.S. Senate on Thursday night on a 68-31 vote.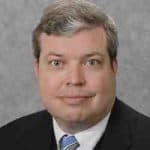 Latest posts by Kevin Derby
(see all)