Three members of the Florida congressional delegation are leading the charge on Capitol Hill to offer tax incentives so more Americans will support charities helping victims of Hurricane Dorian.
Last week, Florida's two Republican U.S. senators–Marco Rubio and Rick Scott–paired up with U.S. Sen. Lindsey Graham, R-SC, and U.S. Sen. Johnny Isakson, R-Ga., to bring out the "Hurricane Dorian Charitable Giving Act." U.S. Rep. Mario Diaz-Balart, R-Fla., will offer the companion measure in the U.S. House.
"What happened to the Bahamas in the wake of Hurricane Dorian is absolutely devastating. Our friends in the Bahamas have a long road to recovery, and I am working to make sure they have the support they need," Scott said towards the end of last week. "Additionally, many of our friends in the Carolinas are also working on rebuilding their homes and businesses. One thing we can do to help today is get rid of any restriction on the amount an individual or business can give towards recovery efforts. I'm proud to work with Senators Rubio, Graham, and Isakson, and Congressman Diaz-Balart, on this common-sense proposal."
"The unprecedented level of destruction in the Bahamas caused by Hurricane Dorian is being met with an outpouring of support from communities in Florida and across our nation. I am proud to join Senator Scott in introducing the Hurricane Dorian Charitable Giving Act to increase the charitable contributions limit given for Hurricane Dorian relief efforts. The conditions on Abaco and Grand Bahama Islands are shocking, and with tens of thousands of Bahamians now homeless, it is clear the island nation is in urgent need. I will continue to do everything I can to ensure the Bahamas fully recovers from Hurricane Dorian's devastation," Rubio said.
"This tax relief package will permit greater charitable contributions to South Carolinians, other Americans, and citizens of the Bahamas who have been impacted by this disaster. It is similar to legislation we introduced last fall to support victims of Hurricanes Florence and Michael in 2018. I appreciate Senator Rick Scott's leadership on disaster relief and urge Congress to pass this legislation immediately," Graham said.
"We should be doing everything we can to help communities rebuild after disaster strikes. The Bahamas and parts of the Carolinas were devastated recently by Hurricane Dorian, and those affected are currently picking up the pieces as they begin to rebuild their homes, businesses and lives. Time and time again, we have seen an outpouring of generosity from the American people in response to natural disasters, and this commonsense measure makes sure those who wish to contribute to Hurricane Dorian recovery efforts through charitable donations are able to do so freely and without limitations," Isakson said.
Over on the House side, Diaz-Balart made his case for the bill on Thursday.
"Many Americans have already stepped up to assist the people of the Bahamas, and many more are looking for ways to help. This important legislation will remove obstacles to their charitable giving and make it easier for charities to continue their important efforts in saving lives and rebuilding the Bahamas. I am proud to join Senators Rick Scott and Marco Rubio in introducing the companion bill in the House of Representatives," he said.
The bill "would temporarily suspend the current limitations on qualified charitable contributions for individuals and corporations given for relief efforts related to Hurricane Dorian" for donations made between August 24 and the end of the year.
Reach Kevin Derby at kevin.derby@floridadaily.com.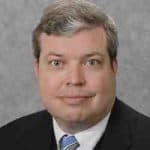 Latest posts by Kevin Derby
(see all)