Elected officials across Florida cheered state universities doing well in the latest U.S. News and World Report rankings of American higher ed institutions.
The University of Florida (UF) placed 7th and Florida State University (FSU) took 18th among national public universities. UF placed 34th among all national universities while FSU and the University of Miami tied with other schools for 57th. The University of South Florida (USF) placed 104th among national universities while the University of Central Florida (UCF) came in 166th.
No liberal arts college in the Sunshine State cracked the top 100 and the New College of Florida came closes in 102nd.
Gov. Ron DeSantis applauded UF and FSU for their strong showings.
"There's no question Florida is a top-tier destination for tourism and economic growth," said DeSantis. "Now, these new rankings further solidify Florida as the number one public university system in the country – signaling to any potential employers and industry leaders that Florida will have the workforce and talent pool they need to thrive. Congratulations to both schools for their hard work and commitment to excellence in the Sunshine State."
"It's an incredible accomplishment for Florida State University," said FSU President John Thrasher. "The credit goes to so many people — our faculty, our staff, and certainly, our great students. I couldn't be prouder."
"Our faculty and staff continue to do amazing work, and the latest U.S. News ranking is a wonderful affirmation of that," said UF President Kent Fuchs. "The rankings are also an indicator of our national stature among the nation's very best research universities, the quality of the education our students are receiving and the steadily increasing value of a University of Florida degree."
"For three years in a row, U.S. News & World Report has rated Florida's higher education system as the best in the nation, and I want to thank our universities and our students for continuing this success. Florida has experienced a 9.5 percent increase in its college graduation rate over the last five years, and our public universities, especially University of Florida, Florida State University and the University of South Florida, continue to score impressive ratings every year. We worked hard in Florida to provide our students with a world-class education that leads to a good-paying job at a price they can afford, and today's rankings show Florida continues to be a leader in higher education. I look forward to working in the Senate to share Florida's success with the nation and to make education more affordable for all families," said U.S. Sen. Rick Scott, R-Fla.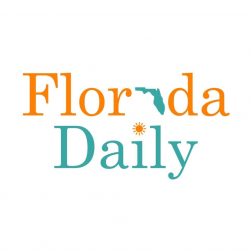 Latest posts by Florida Daily
(see all)