State Sen. Lauren Book, D-Plantation, took over as the Democrats' leader in the Florida Senate after state Sen. Gary Farmer, D-Ft. Lauderdale, lost a vote of no confidence.
Tensions had been growing in recent weeks in the Democratic caucus and reached a new level this week
According to the South Florida Sun-Sentinel, on Wednesday, "tempers flared during a caucus meeting over a bill that sought to make college presidential searches secret" which led to a strong majority of the caucus expressing no confidence in Farmer's leadership. He resigned on Wednesday, even as the regular session was scheduled to end on Friday.
With Farmer out, Book quickly took his place. Last week, Book was chosen to lead the Senate Democrats from the 2022 elections to the 2024 election and promised to "bring results-oriented leadership to the Democratic Caucus."
Book weighed in on her new duties on Wednesday.
"There is much work to be done and it's time to have a united caucus that is ready for the important work of redistricting and the next legislative session," Book said. "I am grateful to Senator Farmer for his service to Senate Democrats, and I know we will continue to work together for the good of our members and the best interests of Floridians. We are united on our values and shared respect for the issues and causes that will make Florida a better state.
""I believe that through effective consensus building, Senate Democrats can be powerfully pragmatic without compromising our principles, and there is no doubt the people of Florida deserve that much from their elected leaders," Book added.
The daughter of prominent lobbyist Ron Book, Book was elected to the Senate in 2016 and serves as the chairwoman of the Senate Committee on Children, Families, and Elder Affairs and as the vice chairwoman of the Senate Committee on Regulated Industries.
Representing parts of Broward County, Book has been in her party's leadership since taking her seat in the Senate, including as Democratic leader pro tempore as a whip for her party.
Assuming Republicans retain control of the chamber, state Sen. Kathleen Passidomo, R-Naples, will serve as president. This would be the first time that women have led the two parties in the Senate.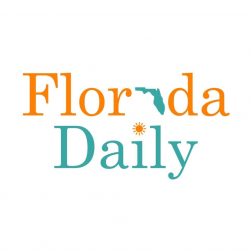 Latest posts by Florida Daily
(see all)