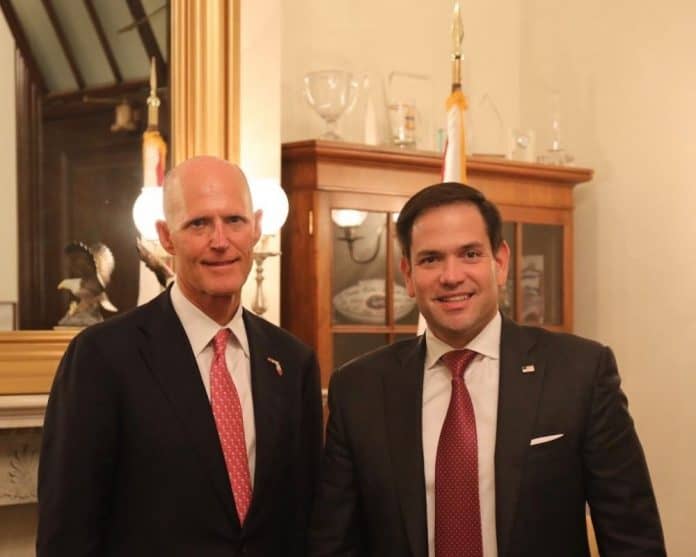 This week, Florida's two U.S. senators–Republicans Marco Rubio and Rick Scott–joined U.S. Sen. Jim Risch, R-Idaho, and other GOP colleagues in the U.S. Senate on the "United Nations Relief and Works Agency Accountability and Transparency Act."
Risch's bill "outlines a comprehensive approach to cease U.S. contributions to the United Nations Relief and Works Agency for Palestine Refugees in the Near East (UNRWA), unless the U.S. Secretary of State certifies to Congress that UNRWA no longer employs, or is associated with terrorist organizations, no longer allows its facilities to be used by terrorist organizations, allows independent audits of its finances, and no longer publishes anti-American or anti-Israel materials."
"When UNRWA was created, its specific purpose was to provide relief for refugees of the 1948 Arab-Israeli Conflict. More than 70 years later, the organization has employed individuals affiliated with Hamas, a U.S. designated foreign terrorist organization (FTO), and its schools have been used to promote anti-Semitism and store Hamas weapons," Risch said. "It is unacceptable that U.S. taxpayer dollars are being used to fund this agency, which is why I've introduced legislation to cease U.S. contributions to UNRWA unless the administration can certify without a doubt that the agency has no affiliation with U.S. designation FTOs and does not support anti-Semitic rhetoric. The American people deserve better, and I look forward to working with my colleagues on holding both the administration and UNRWA accountable until meaningful reforms are made."
"Our nation should not be spending U.S. taxpayer dollars on an organization that has been credibly accused of corruption, mishandling funds, and actively incites hatred against the Jewish State of Israel," Rubio said. "I'm proud to join Ranking Member Risch in introducing this bill, which would withhold funds from UNRWA until the U.S. Secretary of State certifies that the organization adheres to multiple commonsense requirements."
"Just a few months ago, we saw Hamas terrorists attack our great ally, Israel. American taxpayer dollars should never be used to fund terrorist organizations like Hamas through the United Nations Relief and Works Agency," Scott said. "It's common sense. This bill works to cut off funding for this organization until significant reforms are made and we can guarantee that no taxpayer dollar will support terrorism or dangerous anti-Semitic activity."
Ten other Senate Republicans are co-sponsoring the bill which was sent to the U.S. Senate Foreign Relations Committee. U.S. Rep. Chip Roy, R-Texas, introduced the companion measure in the U.S. House.
Back in April, Risch led more than a dozen Senate Republicans, including Rubio and Scott, in sending a letter to U.S. Sec. of State Antony Blinken expressing concern for the Biden administration's recent decision to resume U.S. foreign assistance funding to the United Nations Relief and Works Agency for Palestine Refugees in the Near East (UNRWA). The senators also encouraged the administration to cease this funding until significant reforms to UNRWA are secured.
Reach Kevin Derby at kevin.derby@floridadaily.com.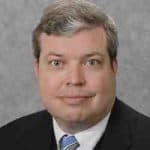 Latest posts by Kevin Derby
(see all)