This week, the Florida Sheriffs Association (FSA) Task Force released the results of Operation Loose Wire, an initiative focused on reducing the number of livestock that are at large, as well as cases of neglect.
This operation also located and prosecuted individuals who are illegally dumping waste material. During this month-long operation, 225 external messages were developed and distributed to citizens and 88 citizen education events were hosted across Florida.
"With ample rural areas and the current growth of local communities, Florida is a hot spot for criminal activity, ranging from illegal dumping to loose livestock, which contributes to the defacing of our state's pristine agricultural land," said Levy County Sheriff Bobby McCallum, President of the Florida Sheriffs Association. "We are proud of the success Operation Loose Wire has had in reducing livestock at large and apprehending those committing criminal activities."
The following are the statewide totals:
1,142 complaints received
415 animals located outside of owner's property
388 animals returned to owners
14 animals seized
180 total arrests
48 cases referred to the State Attorney
252 citizens contacted regarding agricultural lands
387 habitual dumping areas checked
"I want to thank FSA President Sheriff McCallum for his leadership of the FSA and Operation Loose Wire. We are grateful to the 17 counties that participated in this important operation," said Pasco County Sheriff Chris Nocco, the chairman of the FSA Task Force. "The goal, as always, is to protect Floridians and those visiting our beautiful state. I credit the unique approach our offices took to its success, especially to support Florida's agricultural community. We not only focused on effective response but also on providing impactful education along with partners that will allow us to further develop community-based resources while reducing victimization."
The 17 sheriff's offices that participated in the operation are from Charlotte, Citrus, Clay, Collier, DeSoto, Flagler, Hendry, Highlands, Indian River, Lake, Manatee, Pasco, Seminole, Sarasota, St. Lucie, St. Johns and Volusia counties. Operation Loose Wire contributes to the FSA's strategic plan by providing effective and timely support, training, and information exchange for Florida's sheriffs; fostering effective law enforcement, crime prevention, apprehension of criminals, and protection of life and property of Floridians; promoting public awareness about developments in law enforcement, crime prevention, and public safety; protecting the state's future by promoting public support of programs and services focused on youth; and providing fiscal integrity of the organization.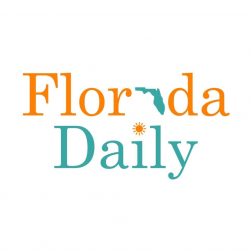 Latest posts by Florida Daily
(see all)