 Florida TaxWatch released a report on Monday focused on Florida's Communications Services Tax (CST).
In recent years, Florida TaxWatch has showcased the high CST in the Sunshine State, giving ammunition to legislators, namely the late state Sen. Dorothy Hukill, who have been trying to reduce it.
Florida TaxWatch also highlighted current legislation to cut the CST from state Sen. Travis Hutson, R-Palm Coast, and state Rep. Jason Fischer, R-Jacksonville.
"Since the enactment of the CST Simplification Act in 2001, Florida TaxWatch has released several reports recommending that the Florida Legislature reduce this burdensome and highly regressive tax on consumers," the group noted. "In 2015, the Legislature reduced the tax, but Florida's rate is still among the highest in the nation. There is currently legislation moving in both chambers SB 1000: Communications Services by the Committee on Innovation, Industry and Technology, and HB 693: Communications Services by the Energy and Utilities Subcommittee, to reduce the rate by one percent.
"The CST is a tax on consumers, not communications services providers. The proposed one percent tax reduction would save consumers and businesses $128 million annually. Reducing the highly regressive CST would benefit a wide range of Floridians, affecting virtually all individuals and businesses," Florida TaxWatch added
"The CST is applied to cell phones, landlines, cable or satellite television, and multiple streaming services, which means it can hit consumers multiple times," said Florida TaxWatch President and CEO Dominic Calabro on Monday. "Policymakers would be hard pressed to find a more justifiable way to provide broad-based state tax relief than a reduction in the CST."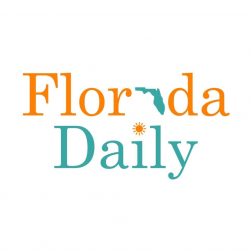 Latest posts by Florida Daily
(see all)