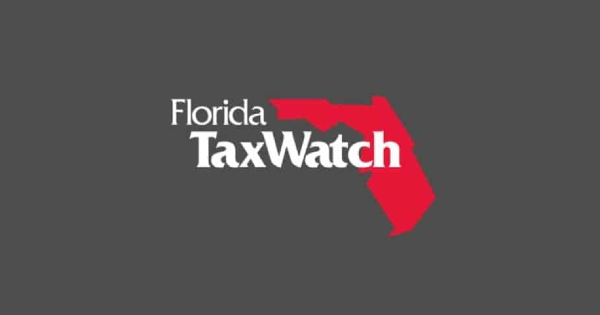 This week, Florida TaxWatch (FTW) released "Beyond the Pandemic: Long-Term Changes and Challenges for Housing in Florida," the sixth installment in the taxpayer research institute's COVID-19 Legacy Series.
The report explains the record price growth the housing market experienced in the past year and presents considerations for the long-term impact in Florida.
Florida TaxWatch President and CEO Dominic Calabro weighed in on the report.
"By the summer of 2021, homeowners across the nation had accumulated nearly $2.9 trillion in additional home equity since the onset of the pandemic. Florida was a leader in this growth – the median sales price for single-family homes recently rose to approximately $354,000, an 18 percent increase from the previous year – but it was not without consequences. This unexpected housing boom has led to home prices rising too fast and too high for many homebuyers, especially in the Tampa, Orlando, and Miami areas, which is perpetuating the state's affordable housing shortage. We already know that high home prices disproportionately affect vulnerable populations, but it also impacts service, healthcare, and essential workers at varying income levels. If the Sunshine State is to remain competitive, we must work to address this issue and ensure affordable and attainable housing can be used as a means to facilitate economic mobility," Calabro said.
According to the analysis, at the end of summer 2021, homes in Florida sold for nearly 22 percent above long-term pricing trends, and projections suggest that, if home prices continue to rise at such an accelerated rate, the statewide average may reach $438,000 by 2030.
This shift in the housing market can be attributed to high demand – the result of low mortgage rates, millennials entering the housing market for the first time, and an influx of remote workers with flexibility to choose where they live – as well as truncated supply. For perspective, at the end of 2020, the nation was experiencing a housing supply deficit of 3.8 million units, an alarming increase from 2.5 million in 2018.
FTW also notes that housing starts, which refer to the number of new residential construction projects, usually signal more economic activity and reflect growing consumer sentiment. It is expected that housing starts in Florida will peak at roughly 174,000 in 2021 before dropping to an average of 157,000 in 2023, indicating there may continue to be an insufficient supply of homes in the years ahead, regardless of demand.
This poses a larger threat to affordable housing in Florida, where there are only 28 available and affordable units for every 100 extremely low-income renters.
As a relevant example, healthcare workers, such as nurses, are finding it difficult to afford a median priced home, which could worsen nursing shortages in the future. In fact, estimates suggest the state may experience a shortfall of 60,000 nurses by 2035 – a number that FTW asserts will continue to climb if affordable housing issues are not addressed.
Latest posts by Florida Daily
(see all)