On Thursday, at an event in the Florida Capitol, Florida TaxWatch released a report showcasing how investments in the Florida College System (FCS) pay off for the Sunshine State.
Noting that the 28 schools in the FCS ensure Florida is ranked second nationally by U.S. News and World Report, Florida TaxWatch unveiled its findings which showed that for every dollar invested in the system, Florida reaps between $10.80-15.42 in addition to thousands of new jobs.
Several state legislators including Sen. Anitere Flores, R-Miami, Rep. Toby Overdoff, R-Palm City, Rep. Will Robinson, R-Bradenton, and state Rep. Anthony Sabatini, R- Howey-in-the-Hills, attended the event.
"There are thousands of job openings in Florida because businesses cannot find employees with the set of skills they are looking for," said Overdorf. "Thanks to the excellent research from Florida TaxWatch, we can see that the Florida College System is a national leader compared to other state systems and continues to be a good investment for the state."
Flores stressed the importance of the FCS, calling it a "ticket to democracy, a ticket to the middle class for so many Floridians."
"A great many of our university graduates started at a community college, myself included," said Florida TaxWatch President and CEO Dominic Calabro. "Florida's college system has provided an opportunity for generations of Floridians to have a better life, and the return on the state's taxpayers' investment has been significant. In order to make Florida number 1 in the U.S. for workforce education, we must continue to invest in these worthy institutions."
"With increased expected worklife earnings of $491,777 to $838,023 and a repayment of total cost time of only 2.50 to 3.80 years, the return on investment for students is significant. In addition, the higher worklife salaries earned by degree holders compared to high-school completers compared with the public investment in the system translates to a return of $10.80 to $15.42 in increased Florida Gross Domestic Product for every $1 invested and generates nearly 10,000 new jobs," TaxWatch noted.
"The Florida College System provides low-cost, high-quality educational programs designed to meet the state's essential workforce needs," said former state Rep. Ronald Brise, the chairman of the Florida TaxWatch Center for Educational Performance Accountability Advisory Board. "This investment is one that has and will continue to pay off for all Floridians."
"The Florida College System offers affordability and flexibility to Floridians from all walks of life, many of whom are first-generation, minority or underrepresented in higher education," said Charles Hokanson, Senior Vice President for Florida Community Engagement with Helios Education Foundation. "I'm grateful that Florida TaxWatch's research has highlighted the benefits of FCS institutions and how they contribute to the success of the state's workforce."
Florida ranks 10th lowest in the nation when it comes to two-year in-state tuition and fees costs and third in the nation in four-year in-state tuition and fee costs
Kevin Derby can be reached at Kevin.Derby@floridadaily.com.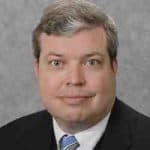 Latest posts by Kevin Derby
(see all)