On Tuesday, Florida TaxWatch (FTW) unveiled a report looking at the best practices of some of the most successful K-12 public school principals across the state.
FTW released its Education Leadership Roundtable Summary Report which includes key strategies for success shared during a recent FTW Education Roundtable Discussion, along with supporting research and key takeaways.
Roundtable participants included the nine current winners of 2019-20 TaxWatch Principal Leadership Awards. The participants discussed the challenges to effective leadership, ways to attract and retain high-quality teachers, professional development for principals, how to get the most from educators, and the benefits of principal autonomy.
Florida TaxWatch President and CEO Dominic Calabro weighed in on the report on Tuesday.
"As Florida's only data-driven principal recognition initiative, the Florida TaxWatch Principal Leadership Awards program recognizes educators each year who continue to produce insightful observations and recommendations to improve the success of Florida's students. This year's virtual roundtable discussion proved once again the incredible value of hearing directly from Florida's innovative leaders on what works and what can be improved to maximize the success and educational value for our students," Calabro said.
"Serving as chairman of Florida TaxWatch, I have seen firsthand how critically important these transformational public school principals have impacted local students, parents, and taxpayers, which are all contributing factors to the health, vitality and prosperity of their communities," said former state Sen. Pat Neal. "Florida TaxWatch is proud to present the findings of our discussion in this report and hope it continues to serve as a useful guide to educators and leaders across the Sunshine State."
The FTW summary report identifies several best practices that were common among the principals, including:
Being the first staff member students see each morning when they arrive at school;
Stressing parental involvement, and having an open-door policy;
Caring about each student, to the point where many students could easily recall one or more personal interactions with the principal that one would typically expect of a favorite teacher;
Remaining involved and engaged in the classroom, often helping to teach classes;
Using data prominently in developing learning curriculum; and
Creating a collaborative environment where teachers feel their voices are heard and respected.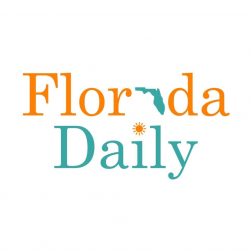 Latest posts by Florida Daily
(see all)