On Wednesday, Florida TaxWatch (FTW) released "It Is Time to Overhaul the State Procurement System" providing recommendations for the Florida Agency for Health Care Administration (AHCA) to increase contract oversight and safeguard taxpayer dollars for large-scale, multi-year state contracts.
These recommendations follow AHCA's recent announcement of a $135 million bid award to Deloitte Consulting for the agency's Medicaid Enterprise Data Warehouse project. Prior to this bid award announcement, Gov. Ron DeSantis ordered an investigation into Deloitte Consulting and its management of Florida's unemployment system back in May. The investigation is ongoing and led by the Office of the Chief Inspector General.
Florida TaxWatch President and CEO Dominic Calabro weighed in on the new report.
"The decision by AHCA to award a $135 million contract to a company that is actively being investigated by the Governor's Chief Inspector General for its failure to perform on a different state contract is hard to believe and shows the dire need for state procurement reform. Our state government must be accountable to Florida taxpayers and show that it can consistently make smart business decisions that protect their interests. The recommendations offered by Florida TaxWatch today focus on protecting our precious tax dollars with stronger contract management and increased oversight in this contract and those to come and we urge AHCA to quickly implement these recommendations," Calabro said on Wednesday.
FTW's recommendations include:
The AHCA Secretary should be designated and serve as the Executive Sponsor for the project. As Executive Sponsor, the Secretary should have complete responsibility for the project and the authority to make the right decisions, build support, commit resources, resolve disputes, and enforce the terms and conditions of the contract.
AHCA should develop a project plan that includes, at a minimum, a well-developed and logical project concept; a well-defined scope of work; well-defined roles and responsibilities of key stakeholders; detailed project workflows and realistic and achievable project schedules; well-defined resource needs and allocations; well-defined training needs and a process for training stakeholders and end users; a well-defined and detailed process for communicating and managing change with stakeholders and end users; and a clear and detailed structure to be used to govern the project.
The project scope of work should be divided into discrete increments which will permit the final product to be delivered, tested, and accepted incrementally to increase the likelihood of success.
The Secretary should identify the key stakeholders, solicit their input during the planning phase of the project, and secure their commitment to make the project a success.
AHCA should establish a project management team that is responsible for the day-to-day management and maintenance of the project. A competent and skilled project manager should be appointed who has received the Project Management Professional (PMP), Florida Certified Contract Manager (FCCM), Florida Certified Contract Negotiation (FCCN), or comparable professional certifications. Skilled and experienced contract negotiators with (at a minimum) Florida Certified Contract Negotiation (FCCN), or comparable professional certifications, should be assigned to negotiate the state's agreement.
The new contract should address what happens at the end of the agreement. The state's expectations with respect to its ownership of the intellectual property or its rights to use or modify the intellectual property under any license from the vendor should be expressly clear and understood.
Because this is a multi-year project with funding that spans a number of state budget cycles, AHCA should develop and maintain a multi-year financial model to cover the entire project life cycle.
AHCA should anticipate the need to manage this change and train and educate stakeholders and end users on the value of the product and the new operating procedures.
AHCA should establish a governance model/structure that assigns accountability at each level of the project and provides a framework to guide decision-making, problem solving, and conflict resolution.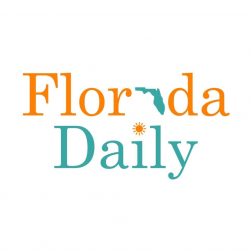 Latest posts by Florida Daily
(see all)